Israeli cleantech company aims Miriam's Well water purifier at developing world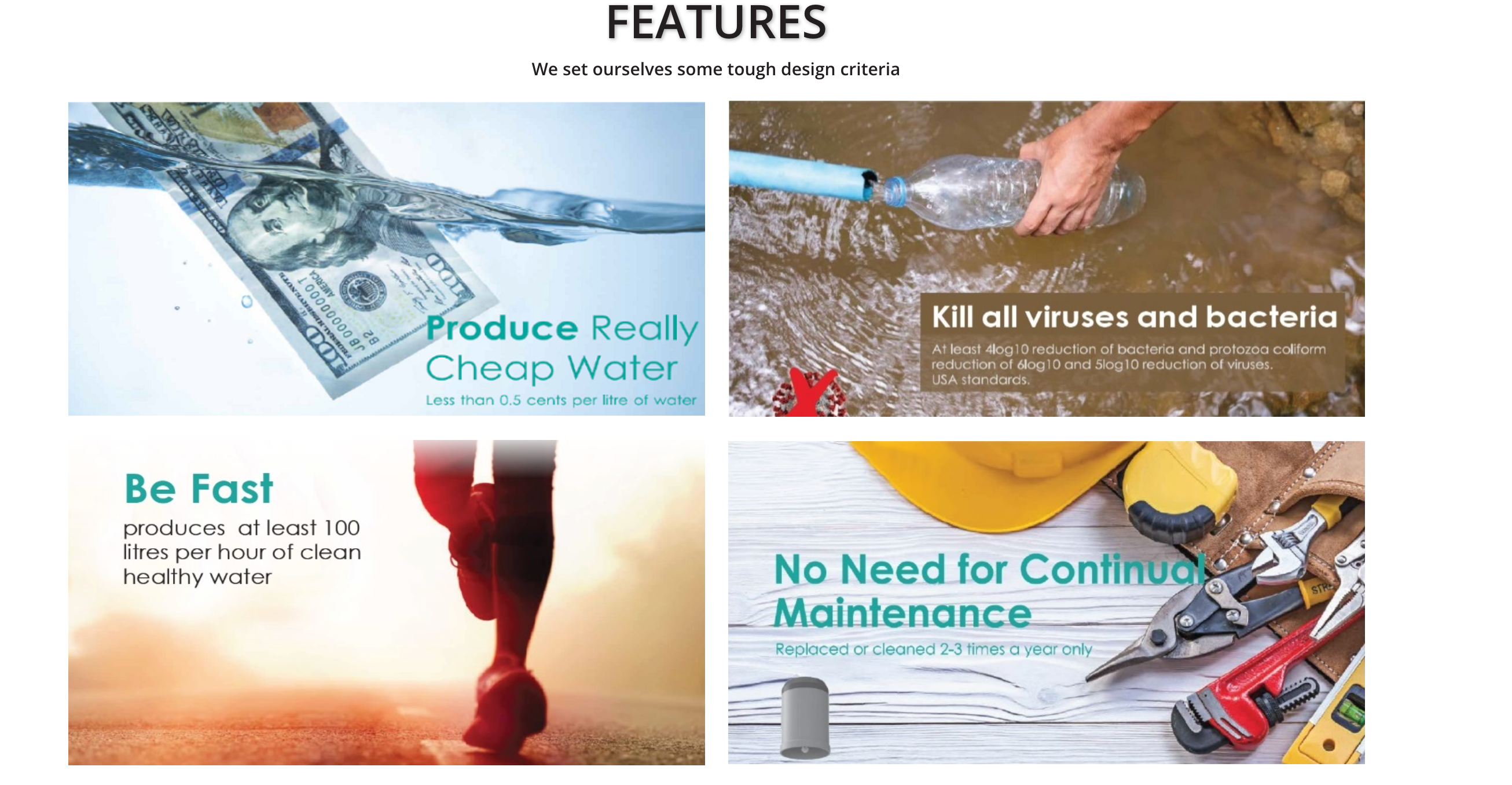 Alumor, whose designer once headed tech at water purification company Tami4, says its solar-powered device uses just four watts of electricity, costs under half a cent per liter
Kashmiri village women carry vessels containing water after filling them from a polluted river, on the eve of World Water Day in Khuniphat, some 30 kilometers (18 miles) north of Srinagar, Indian-controlled Kashmir, on March 21, 2015. (AP Photo/Dar Yasin/File)
An Israeli water tech company has designed an off-grid household water purification system that it says is sustainable, cheap, easy to use, and could provide millions of households in developing countries with clean drinking water.
Throughout the developing world, family members — usually women and children — commonly walk long distances to natural water sources to fill up bottles and jerrycans.
These water bodies can be contaminated by anything from feces to chemicals, and cause diseases ranging from cholera, diarrhea, and dysentery to hepatitis A, typhoid, and polio.
To help address this, the Alumor company has developed an appliance that it calls Miriam's Well, after the miracle source that, according to Jewish tradition, provided water to the Israelites throughout their 40 years in the wilderness.
Powered by solar energy, the modern Miriam's Well requires no electric socket.
It is fitted with advanced ultraviolet technology that kills viruses and bacteria to US National Sanitation Foundation standards, and it contains a filter that needs rinsing just a few times a year.
Women and children fill jerrycans with water from a seasonal pond, Nayigunya, Uganda, December 21, 2019. (Sue Surkes/Times of Israel)
Alumor's business development director, David Waimann, a cleantech entrepreneur and trained engineer originally from the UK, told The Times of Israel that household members will simply connect the device to a jerrycan or other container via a pipe, and press a button.
The device is lightweight, uses just four watts of electricity, and purifies each liter of water for less than half a cent, he said.
It therefore avoids problems that have dogged other water purification systems in the developing world, such as a need for professional maintenance backup, replacement parts, and accessories, or materials such as chlorine, which are not always easy to find.
Alumor's designer and chief technical officer, Eldad Maziel, formerly worked for the Strauss Group brand Tami4, one of Israel's most popular suppliers of countertop water purification appliances.
CEO Dr. Yacov Malinovich is a physicist, with other team members including a hydrologist and an entrepreneur, Yosef Abramowitz, who built Israel's first solar energy field and is helping with marketing.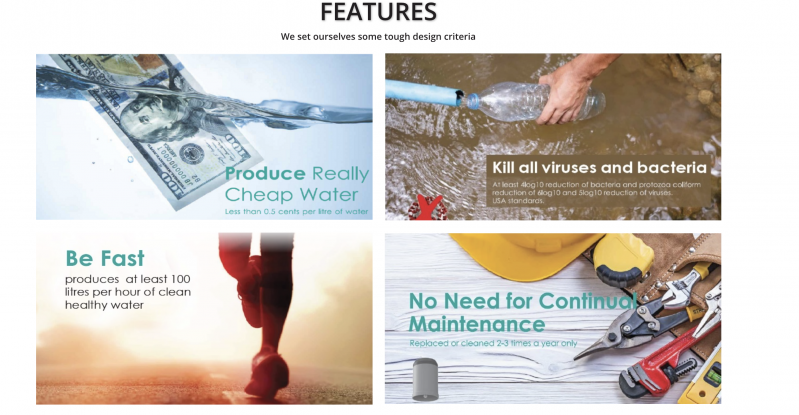 SOURCE Times of Israel and Alumor Website