UK doubles funding to tackle water pollution after a string of water quality failures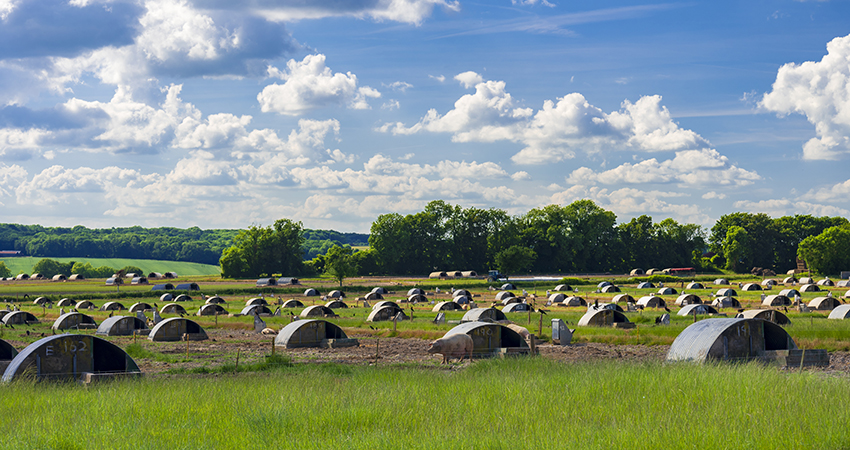 The UK doubles funding to tackle water pollution. The water quality of rivers in the UK is at an all-time low after a string of water quality failures. In 2020, only 14% of the rivers in England were of good ecological health. The British government is increasing funding to improve water quality to approximately 35 million euros a year (30 million British pounds) to help farmers implement practical solutions to reduce pollution, with the aim of covering 100 per cent of farms by 2023.
Before Brexit the UK was, like many other Member States, struggling to comply to the goals of the European Water Framework Directive. During the Brexit-negotiations president Johnson announced he was planning to skip the WFD-goals, but, WFD rules and laws have mostly been transferred into the Environmental Bill 2020 during the Great Repeal Bill process. Additionally, The Johnson government have set up a new environmental watchdog – the Office for Environmental Protection (OEP) – but that institution does not have the power to impose hefty fines on the government.
Storm water overflows and industrial pollution
The blame for water quality failures was first put exclusively on public water supply companies when it was revealed they had illegally dumped raw sewerage into water bodies 400,000 times outside of their permitted regulations in 2020 alone (during periods of heavy rain to relieve pressure on storm overflows). For example, the water company Southern Water was fined a record 106 million euros (90 million pounds) in 2021 for illegally dumping raw sewerage into the sea in 2016.
However, a recent investigation led by environmental campaigner George Monbiot has revealed that water companies may not be the biggest cause of water pollution. Industrial run off from chicken and pig livestock units has grown at a rapid and unchecked rate due to regulatory gaps and decreased funding to the governing bodies which are meant to protect the environment.
Gaps in regulation
The Environment Agency is the body responsible for ensuring UK rivers are ecologically healthy, but this is a significant mismatch in persecutions between public water supply companies and the agricultural sector. Over the last six years there have been 45 prosecutions against water companies totalling 154 million euros (131 million pounds,) meanwhile, in the year 2019 – 2020 ten prosecutions were carried out in the agricultural sector totalling only 94.000 euros (80.000 British pounds). One of the reasons for this is the difference in permitting. The permits needed for industrial livestock units is far less that, that needed for the public water supply sector. Additionally, applications for livestock units are assessed on an individual basis and only if a livestock unit is more than 40.000 chickens or 2.000 pigs meaning pollution had been building up unrecognised.
Strengthen enforcement
Commenting on the state on UK rivers the minister for the department for environment, farming, and rural affairs, Rebecca Pow, said: "There is a vast amount of pressure on our water environment from our growing population, water companies, industry, agriculture and climate change. Work to improve compliance among farmers with regulations that protect our waters is at an advanced stage. This will include increasing the Environment Agency's budget to inspect high-risk farms and take action where necessary."
Future plans
The growth in industrial livestock units has been encouraged as a way of diversifying income as farmers are no longer under the Common Agricultural Policy – triggered by the UK's exit from the European Union in 2019. Nevertheless, doubling the budget to tackle water pollution will be used to fund more advisers to help farmers implement practical solutions to reduce pollution, including planting new grassland buffer strips to improve drainage, establishing river side trees to reduce run off into rivers and using better slurry storage facilities to avoid accidental spillage. The advisors will also help farmers apply for grants to invest in new equipment and technology, such as precision farming tools that reduce the use of fertilisers and better protect the soil.