Anupam ​Mishra and His ​Quest to ​Understand ​Traditional ​Water ​Harvesting ​Systems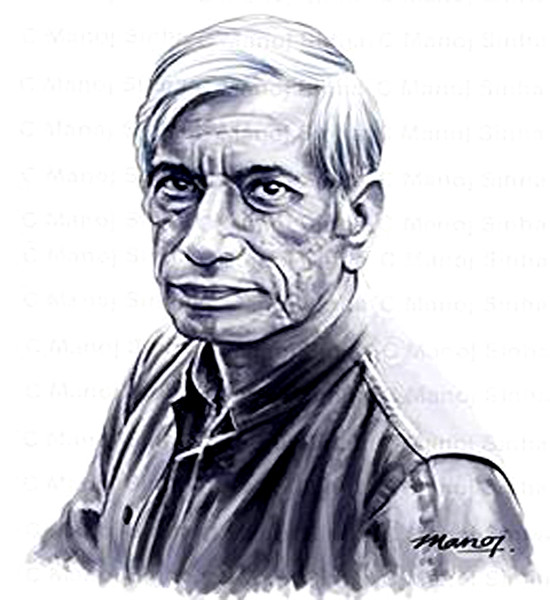 Rahiman Pani Rakhiye- रहिमन पानी राखिये
Water harvesting more than Anupam Mishra, the man who travelled length and breadth of India for three decades in his quest to understand traditional water harvesting systems.
With the passing away of the 68-year-old environmentalist and water conservationist, curtain came down on an era of relentless struggle to revive indigenous wisdom on water harvesting and management systems and pass it on to those who have long forgotten it.
More than 20 years ago, Mishra wrote a book, this one just extension of that. It is still considered a gospel for development agencies, environmental groups and policy makers looking for indigenous wisdom on water harvesting and management systems through talaabs (ponds).
It is one of the only books after Mahatma Gandhi's "My Experiments with Truth", to be available in Braille.
His curiosity to know what different communities were doing with water took him far and deep into the water-starved areas in rural India. Impressed with traditional rainwater harvesting techniques followed by the people of Rajasthan—the driest states of India with only one per cent of the total surface water resources of the country—the recipient of the Jamnalal Bajaj Award had once said-
"The society has defied all the adverse conditions in matter of water, to live and find the traditions of life and have done diverse efforts at different places to let the mirage fail.
राजस्थान के रेगिस्तान में बादल बहुत कम आते हैं। पर यहाँ के लोग बादलों से बहुत प्यार करते हैं। दरअसल वे पानी की हर बूँद की कीमत समझते हैं। इसलिये वे बारिश के पानी को बहुत करीने से बचाकर पूरे साल काम चलाते हैं।