Cutting-edge Membranes May Be the Future of Waste Water Management (VIDEO)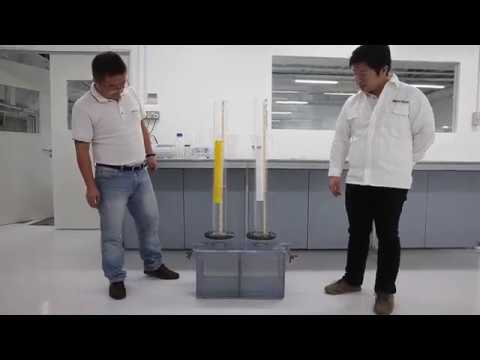 A Singapore start-up has created membranes which it claims can filter waste water five times faster than traditionally used polymer and ceramic membranes.
With the launch of its 3D-printing plant on July 5, the first of its kind in Singapore, Nanyang Technological University spin-off company Nano Sun is able to print 600 sq m worth of these membranes every day - roughly equivalent to the floor space of six four-room HDB flats.
It will only take NTU's Associate Professor Darren Sun and his team of 18 four days to produce enough of these membranes to supply an average waste water plant.
While traditional filtration membranes require 13 steps of production, including the mixing of several substances and the application of heat, Nano Sun's 3D printer can produce the new membranes in one simple step.
The printer is also eco-friendly as toxic waste water generated during the production of traditional membranes can be eliminated.
Millions of fibres, five times thinner than a strand of hair, can be produced at the 3D-printing plant in Pioneer Road every second. These fibres are put together on a sheet and compressed to form the filtration membrane.
Prof Sun, a co-founder of Nano Sun, said: "Imagine a 3D printer that can print these membranes as easily as you can print a Word document. The process requires 10 times less space and 30 times less manpower when compared to the production of traditional membranes. It's fully automated too."
Read full article: The Straits Times
Watch the video below