Did you know that four of our staff members dedicate 100% of their time to pollution prevention?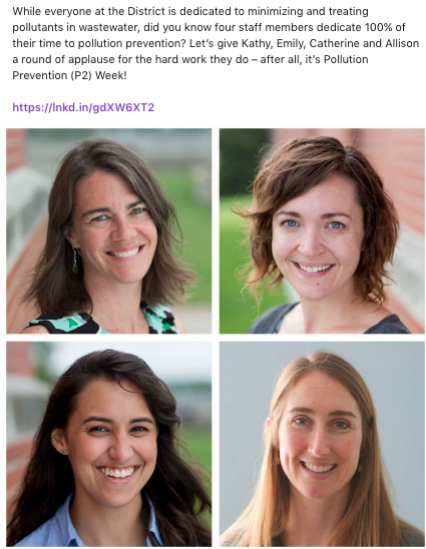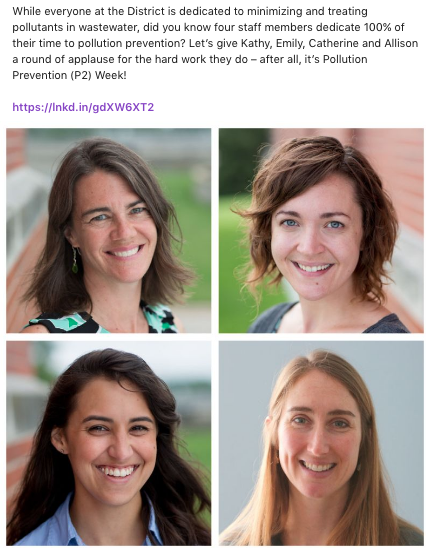 There are three principles guiding the district's pollution prevention work: Conserve, Protect, and Reflect.
Conserve water to ensure an adequate supply of clean, fresh water for future generations.
Protect

water from pollutants that could threaten human health or the environment.
Reflect

the value of water in your actions.