Establishing a Hygienic Culture in Schools Through Safe Water and Sensitization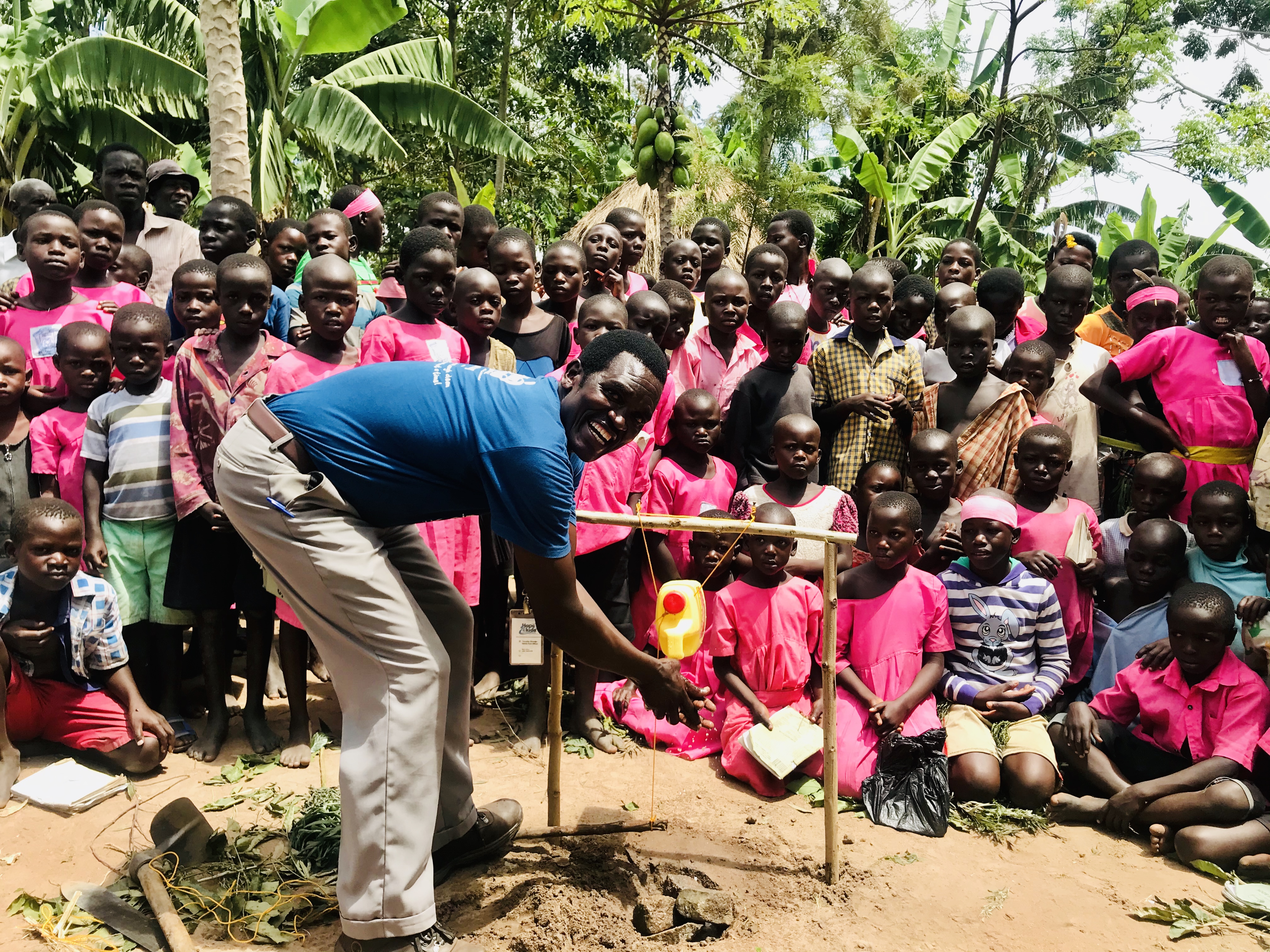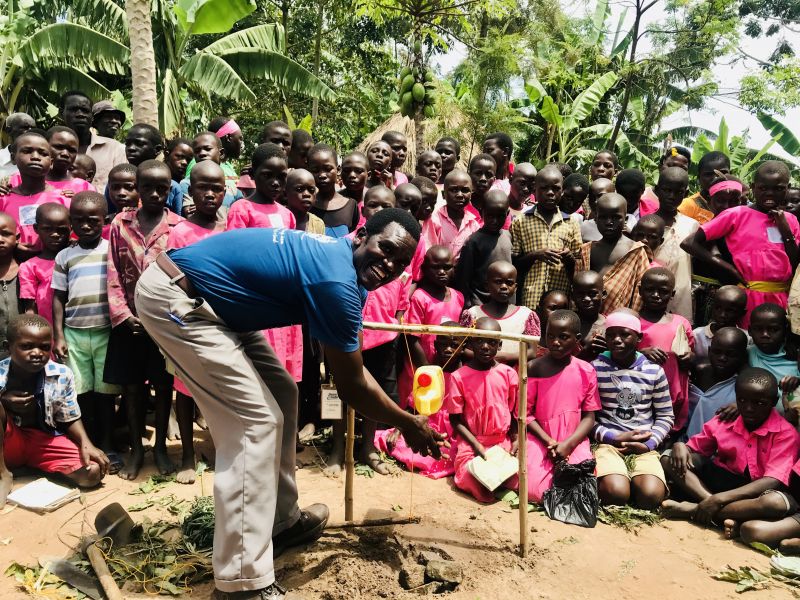 While many children around the world are at home due to the COVID-19 global school closures, the World Health Organization and the UNICEF foundation developed WASH (water, sanitation & hygiene) guidelines for infection protection and control to equip schools to reopen and operate safely. Many countries, including Uganda, have adopted these important measures to promote regular handwashing and to provide basic water and sanitation services for their students. However, when the joint study was analyzed from Uganda's own census information, it was determined that 1 in 3 schools had limited to no basic drinking water and 70% had limited to no basic hygiene in schools. "Limited" meant that there appeared to be a water service available, but it wasn't working during the time the census was taken. Additionally, the water that was provided could have come from an improved source like a cement enclosure with a pipe to a surface spring which is not regarded as a safe source from life-threatening bacteria.
While alarming, yet not completely surprising , this study galvanized the urgency to respond to the WASH crisis in schools. Schools are foundational in providing nutrition, health, welfare and protection to the most vulnerable children and they need our help. The first way we can respond is to assess if our partner schools have a safe water source and to provide a life-saving water well, otherwise known as a borehole , for the school campus. Ensuring water availability for drinking, handwashing, cleaning, and sanitation will contribute to the health and wellness of happy students.
While providing clean drinking water for students is critical, a considerable focus must also be spent on sensitization – teaching the students about germs, the importance of washing their hands with soap and water, and safe water chain management to promote good hygiene habits that they can carry on at home. Behavior change must be reinforced until it becomes a habit and second nature to be effective.
With the help of our generous donors, over the last 14 years, our Water 4 Kids program has drilled 55 wells for needy schools throughout Uganda, Kenya and India for students who were learning in deplorable conditions. And while these students have taken another step towards safe water security and good hygienic practices, there are so many others attending schools today who lack even the basics: clean water, basic handwashing stations, rudimentary bathroom facilities or even the basic knowledge of how dangerous diseases are transmitted.
With your help, we hope to change all that.
Our urgency and focus is to target schools where our sponsored children attend to elevate their hygienic culture and safety. Not only are we drilling wells, but we are building production wells to offer greater level of services including showers for girls and facilities equipped for disabled children. By working with the local officials, school headmasters, and PTA presidents, together we can leverage our resources to provide for these students in a way like never before. As the old adage goes, "It takes a village to help a village" and by working together as a team, we can create a culture of hygiene in schools that can strengthen behavior change in the community.

While it's our prayer that this pandemic diminishes quickly, it has highlighted the urgency to provide the vital necessities that have been hiding in plain sight – safe water security, sanitation, and hygiene practices for these future leaders of the communities we serve. Establishing a hygienic culture will be paramount in our students' safety during the pandemic and beyond.

Water 4 Kids International
www.w4ki.org