Health implications of Escherichia Coli (E. COLI) in recreational and drinking water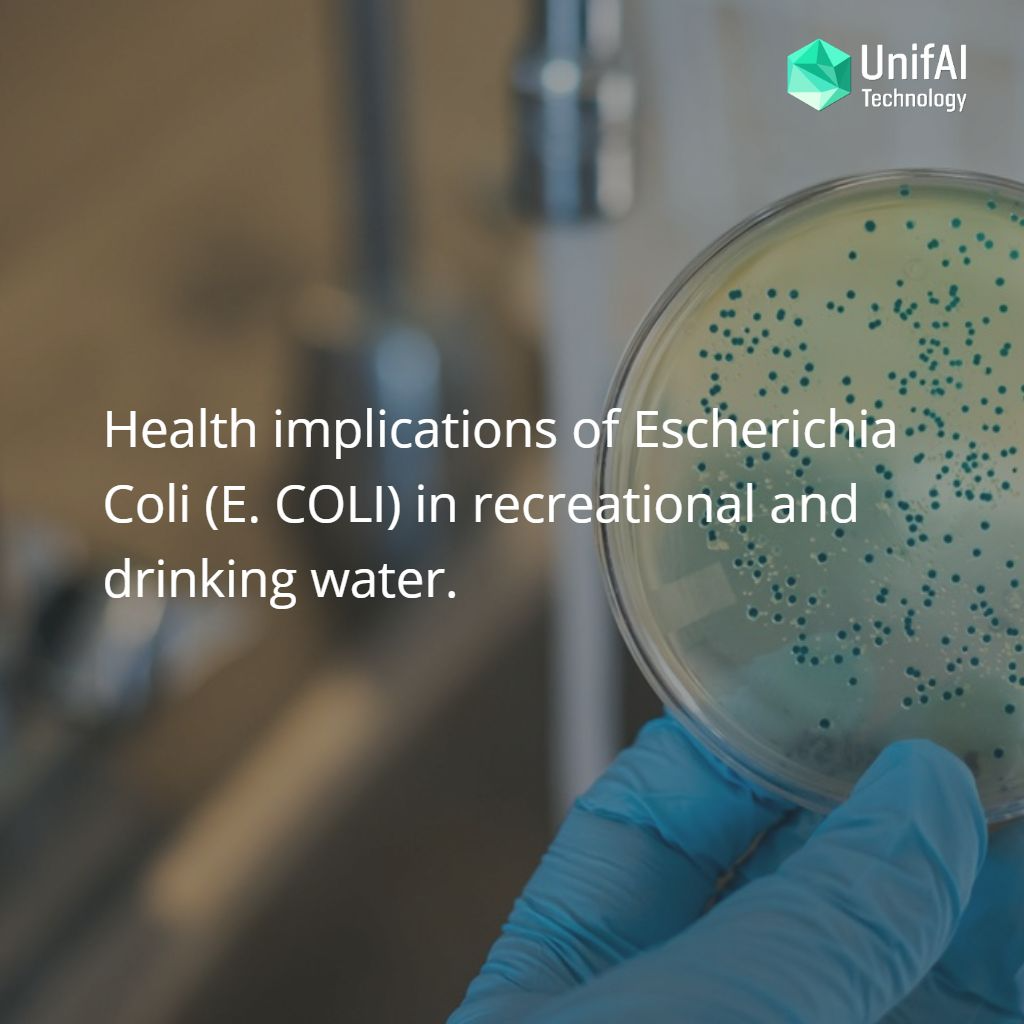 Escherichia coli , commonly referred to as E. coli, is a member of a group of organisms known as coliforms:
common bacteria found in the digestive system of humans and animals. This organism is usually not a cause for concern, as there are only a few strains that cause serious disease in humans. One of these strains is responsible for causing Traveler's diarrhea, and the second is E. coli O157:H7, which contaminates meat and leafy vegetables.
This strain (O157:H7) can cause serious hemorrhagic diarrhea and can have long term, if not fatal, complications.
The presence of E. coli is used as an indicator to monitor the possible presence of other more harmful microbes, such as Cryptosporidium, Giardia, Shigella, and norovirus. Some possible sources of fecal contamination include:
agricultural runoff, wildlife that uses the water as their natural habitat, runoff from areas contaminated with pet manure, wastewater treatment plants, and on-site septic systems.
Heavy precipitation may cause these organisms to be washed into creeks, rivers, streams, lakes, or ground water. If this water is used as a source of drinking water and is not treated, or is inadequately treated, it may result in illness.
Diseases acquired from contact with contaminated water can cause gastrointestinal illness, skin, ear, respiratory, eye, neurologic, and wound infections.
The most commonly reported symptoms are stomach cramps, diarrhea, nausea, vomiting, and low-grade fever.
When E. coli exceeds the permissible level in recreational water, it results in the closing of beaches, ponds, lakes, and swimming and fishing areas.

UnifAI Technology Real Time Early Warning System is the 1st line of defense using low cost sensor leveraged by AI method, which identifies and provides easy, rapid alarms of microbiology presence.
The whole process is cost effective and the results can be achieved in real time.