In Conversation with Andrew Forster-Knight, Operational Technology Manager at South East Water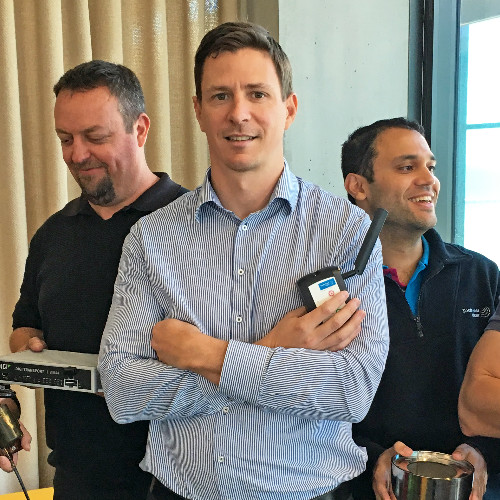 We are delighted to share our conversation with Andrew ​Forster-​Knight, ​Operational ​Technology ​Manager at South East ​Water, a goverment utility that has been exploring IoT technologies with the goal to develop the most advanced water distribution system in Australia.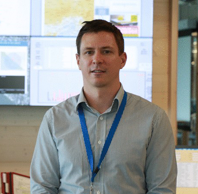 Andrew himself has vast experience in managing intelligent utility systems. Here he presents IOTA , a commercial unit of South East Water, set to commercialize its technologies and offer them to anybody who can ​benefit from ​reduced ​operating costs ​and improve ​their ​customers'​ experiences.​
We used this opportunity to talk with Andrew about the common challenges in modern-day utility management and key technologies designed to simplify operations.
THE WATER NETWORK: From your ​experience, ​what might be ​the most common ​challenges ​utilities face ​on a daily ​basis, and how ​can South East ​Water's ​inventions ​tackle these ​challenges?​ ​
ANDREW FORSTER-KNIGHT: Some of the ​major ​challenges (and ​costs) relate ​to reactive ​work in ​response to ​burst or ​leaking water ​mains and ​blocked sewer ​pipes. As ​utilities, we ​would love to ​be able to find ​these and fix ​them well ​before they ​impact our ​customers. In ​order to ​achieve such a ​goal, we need ​increased ​monitoring at a ​much more ​granular level ​than before. ​South East ​Water has ​invested in ​long-life, low-​powered ​technologies in ​an attempt to ​become more ​predictive in ​this space. In ​particular, we ​use the ​Advanced ​BlokAid® ​device at ​strategic ​locations ​throughout our ​wastewater ​network to ​prevent ​blockages from ​becoming spills ​to the ​environment. ​
On the water ​side, digital ​meters and ​other IoT ​devices allow ​us to gain long ​term monitoring ​of critical ​assets. ​
TWN: Can you tell ​us more about ​Advanced ​BlokAid® ​and how other ​utilities are ​using this ​solution? ​
AFK : Advanced ​BlokAid® is ​an NB-IoT-​enabled device ​that is easily ​installed in ​manholes or ​stormwater ​drains to ​monitor sewer ​levels, derive ​flow rates and ​detect H2S ​gases. ​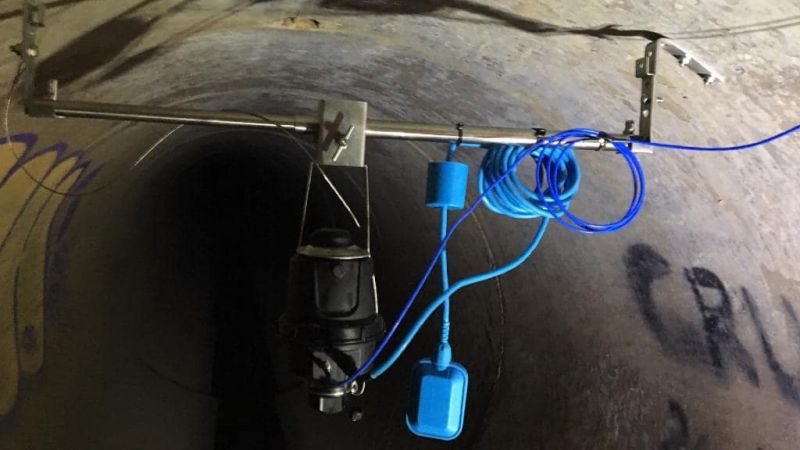 Advanced ​BlokAid® ​plays a key ​role in South ​East Water's 'Beach ​Guard' ​program, ​designed to ​protect its ​beaches from ​potential ​sewage and ​wastewater ​pollution. By ​installing ​these devices ​in high-risk ​manholes, the ​operations team ​is able to ​identify and ​clear blockages ​before they ​become a spill. ​The data ​collected by ​Advanced ​BlokAid® ​has helped ​inform a ​proactive sewer ​cleaning ​program, which ​also helps ​South East ​Water plan ​upgrades more ​effectively and ​reduce ​maintenance ​costs. ​
Melbourne ​Water is using ​Advanced ​BlokAid® to ​monitor ​stormwater ​drains for ​illegal waste ​disposal from ​the industrial ​area near ​Dandenong and ​Old Joe's ​Creek. Using ​Advanced ​BlokAid® to ​monitor flow ​patterns and ​comparing this ​data with ​rainfall events,​ Melbourne ​Water can ​identify ​anomalies in ​the network and ​investigate for ​signs of ​pollution in ​near-real-time.​ ​
TWN: How is ​Advanced ​BlokAid® ​unique compared ​to other sewer ​monitoring ​technologies or ​techniques? ​
AFK : Measuring ​sewer levels in ​manholes in not ​a new concept. ​However, in ​order to do it ​on a large ​scale the ​devices need to ​be low ​maintenance and ​have a long ​asset life. ​Emerging IoT ​communication ​networks now ​allow much ​longer battery ​life to be ​achieved. The ​Advanced ​BlokAid® ​takes advantage ​of this, ​together with ​cutting-edge ​intelligent ​sensors, to ​allow for a ​single device ​to be deployed ​that can ​measure level, ​derive flow and ​detect ​corrosive gases.​ No other ​device on the ​market has such ​a long life, ​low-price point ​and advanced ​sensing ​functionally.​ ​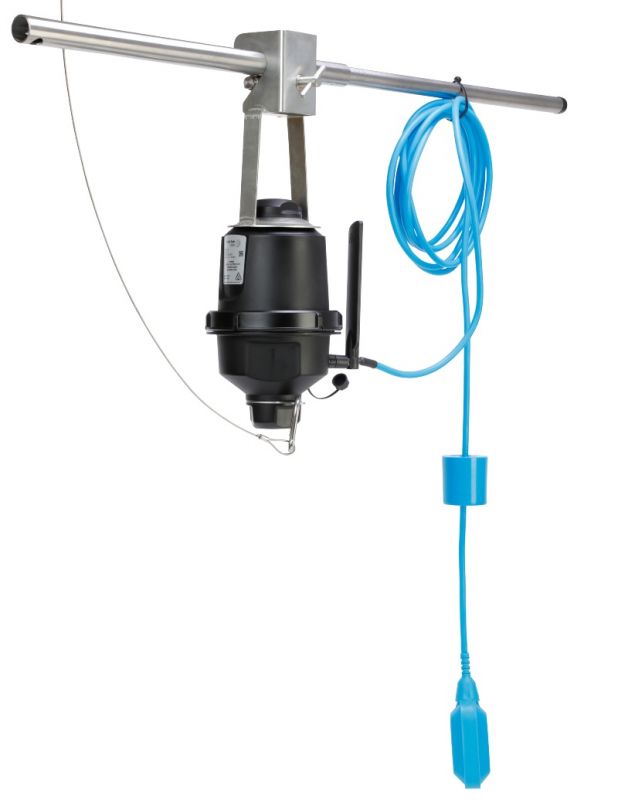 TWN: On your ​wholly-owned ​subsidiary, ​Iota's ​website they ​list a ​provocative ​"coming ​soon" tab ​for IVK and ​digital meters. ​As South East ​Water develops ​these, can you ​tell us what ​makes these ​products ​different from ​others in the ​market? ​
AFK : Our digital ​meters are ​unique to ​others on the ​market as they ​will feature ​fully ​integrated ​vibration ​sensors to ​detect leaks in ​the network. ​The meters can ​also measure ​pressure, flow ​, and temperature.​ These ​meters are ​underpinned by ​our IoT ​platform –​ a water-specific ​solution ​we've ​designed to ​collect, ​visualise and ​analyse ​information ​from digital ​meters. ​
The IVK (​Intelligent ​Valve Key) ​attempts to ​solve the ​widespread ​issue of ​network valves ​being in an ​unknown state. ​It works just ​as any valve ​key would, ​except it is ​able to record ​the location ​and operating ​details each ​time a valve is ​changed by an ​operator. This ​data is then ​transmitted ​from the key in ​real-time to ​the utility'​s servers to ​update GIS and ​other systems. ​
TWN: We are now ​facing a ​challenge of ​rapid ​population ​growth in major ​cities ​worldwide. How ​do you think ​utilities, and ​the infrastructure ​needed to ​service a ​larger ​population, ​will change in ​the next ten ​years? ​
AFK : We need to ​have more data ​to make better ​decisions on ​asset ​investment and ​operation. ​Smart ​infrastructure ​is key to ​achieving this, ​and will also ​help us move ​from a reactive ​organisation to ​one that ​predicts and ​prevents asset ​or customer ​issues. ​
Thank you, Andrew, for explaining the perks of NB-IoT monitoring devices in regard to water infrastructure management.