'In Conversation With' - Exclusive Interviews with Water Thought Leaders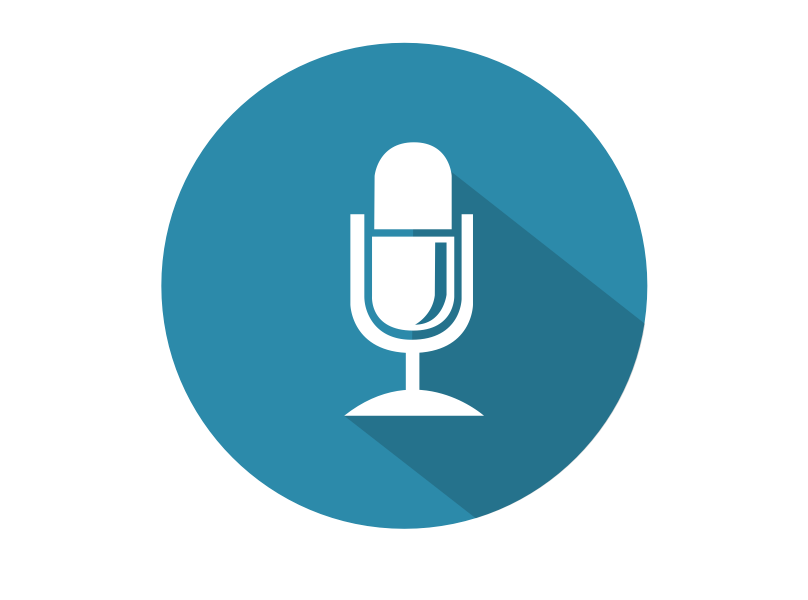 Welcome to The Water Network's Interview Series! Here you may find the list of interviews The Water Network team had the pleasure to conduct with Thought Leaders from different fields of the water industry.
Our goal is to promote the latest technologies, projects, and initiatives, and to inspire people to solve complex water problems we face today. We believe there is no better way to do this but to hear first-hand experiences and advice from experts who are actively engaged in similar endeavors.
Inspire and Get Inspired!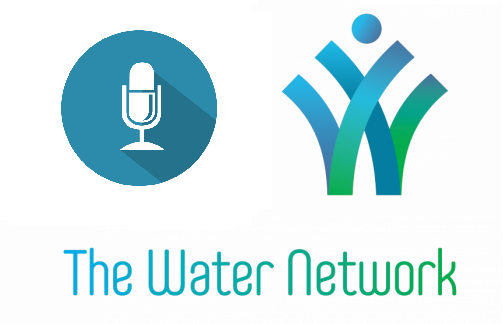 Without any further ado, here's the list of the most thought-provoking and insightful interviews with most inspiring Thought Leaders we had the pleasure to conduct: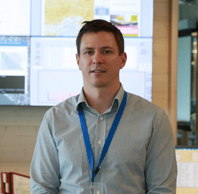 Andrew Forster-Knight - Operational Technology Manager at South East Water. In this interview, Andrew explains smart technology developed at IOTA, a ​commercial unit ​od South East ​Water, set to ​commercialize ​its technologies ​and offer them worldwide.
October 2019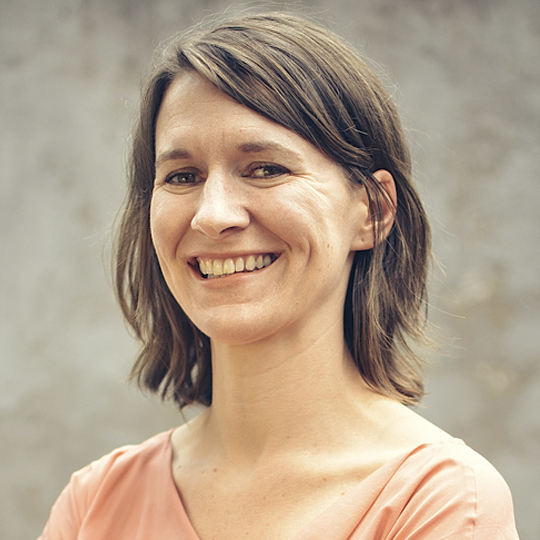 Lindsay Stradley - Co-founder at Sanergy, a company that takes ​on a systematic ​approach to ​tackle urban ​sanitation and ​waste ​management ​challenges. In this interview, she presents Fresh Life Toilets and other valuable end products developed by the company.
September 2019
Takashi Kato - Co-Founder and ​CEO of Fracta , talks about using ​machine ​learning and ​big data to ​optimize ​infrastructure ​investments ​– ​starting with a ​water main pipe ​replacement ​prioritization ​solution for U.​S. water ​utilities.
September 2019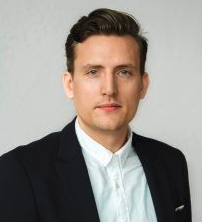 Christian Ryen - COO and Co-founder of Pharem Biotech , a company that produces practical, ​sustainable ​solutions for ​industrial ​wastewater ​treatment, ​municipal water ​treatment ​facilities as ​well as ​products for ​everyday ​household use.
August 2019
Yaron Bar-Tal acts as a General Manager of Fluence Israel. ​Here we discuss ​the company'​s key ​priorities for ​2019, ​as well as the ​most exciting ​wastewater ​solutions ​developed ​at Fluence.​
July 2019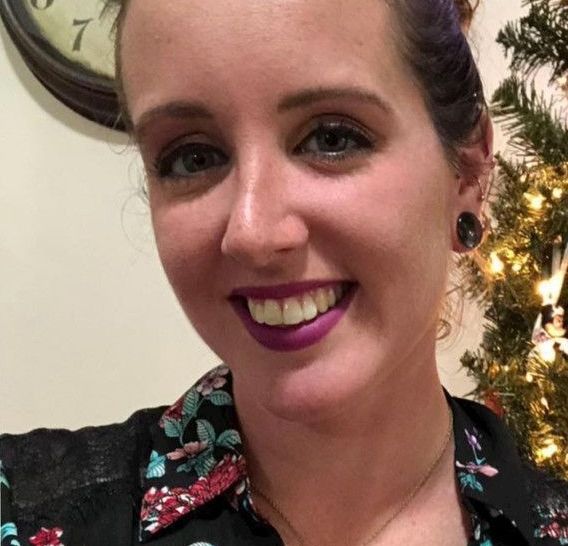 Brittany Maffei, an award-winning Water Treatment Plant Operator at Martin County takes us on a tour through a plant in Stuart, Florida and talks about everyday operations in this facility.
June 2019


Chris Clemes & Veronica Cazarez- Co Founders of EcoClarity discuss the problem and their innovative solution to FAGs and FATBURGS for Utilities.
April 2019
Jay Iyengar - Senior Vice President & Chief Innovation and Technology Officer at Xylem shares her insights on how this company is leading the digital transformation of water.
February 2019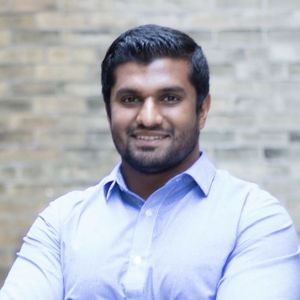 Thouheed Abdul Gaffoor - CEO & Co-Founder at EMAGIN , talks about the key trends within the water industry. We discussed how EMAGIN is making the future of the water sector a reality and what the sector needs to know about AI.
February 2019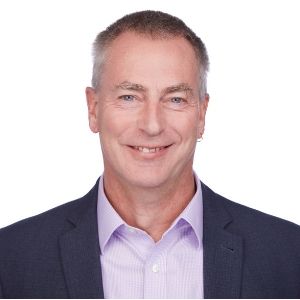 David Fortune - VP of Innovation at Innovyze , shares the company's vision of using digital twin technology to empower the water industry.
January 2019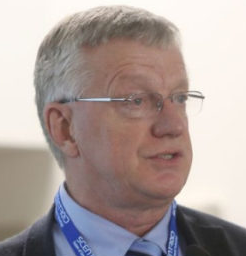 Derk Maat - Chairman & CEO at SciCorp International , a bioaugmentation technology developer. He talks about the potential to change the way we treat waste while reducing the carbon footprint and environmental impact of sanitation practices.
January 2019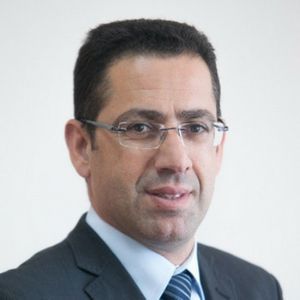 Yossi Yaacoby - Head of WaTech at Mekoro t, Israel's National Water Company. Talks about the latest key trends in the water industry, the importance of water hubs, and acquisition opportunities for existing platforms.
December 2018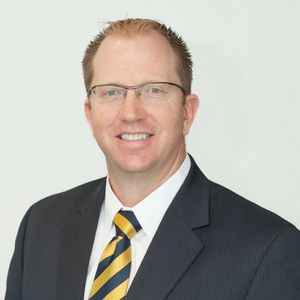 Colby Manwaring - CEO at Innovyze . Talks about maintaining and innovating digital twin technology, harnessing the digital revolution, working with key clients and sharing the next pivotal steps for the business.
November 2018.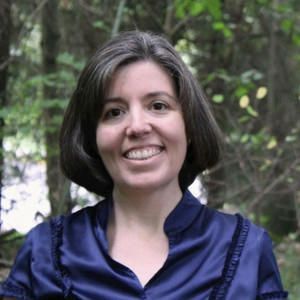 Rebecca Singer - Manager Resource Recovery, Department of Natural Resources at King County , Seattle. Shares insights about the future-focused utility's successes in water resource recovery, and the future of sustainable water supply.
November 2018.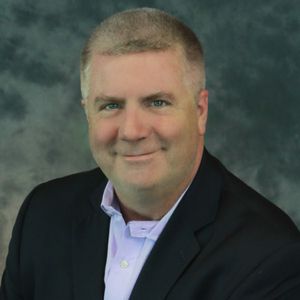 Gary Revoir - Vice President at Tetra Tech . Shares insights on success metrics for recycled water, implementation challenges, shifting public perception and Tetra Tech's solutions and contributions to the future of water reuse and recycling.
November 2018.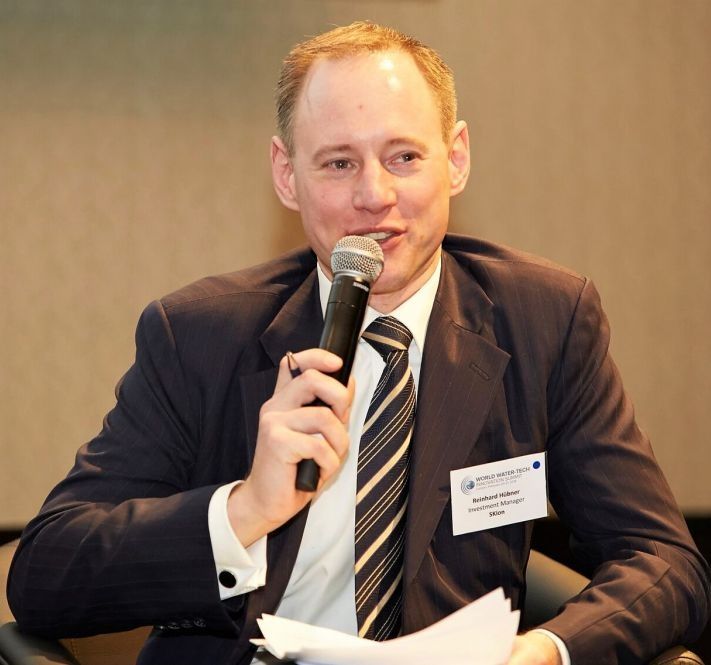 Reinhard Huebner - Investment Manager at SKion . He talks about the current situation of investments in the water sector, his process for selecting investments and strong risk-adjusted returns.
August 2018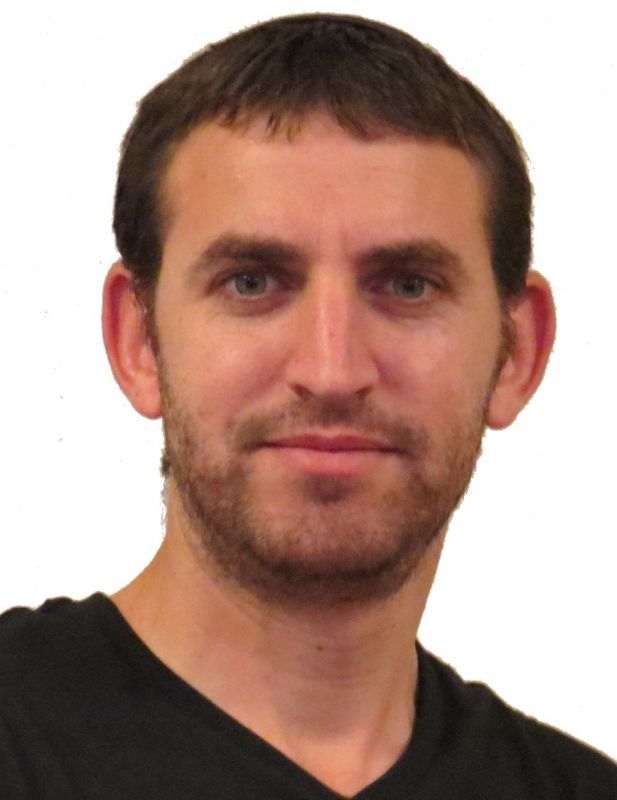 Netanel Raisch - CEO at Lishtot . He talks about state-of-the-art sensors that detect changes in electric fields in water. When water has contaminants like heavy metals, chemicals, or even bacteria, the signals sensors pick up become distorted the device lets you know water is unsafe to drink.
July 2018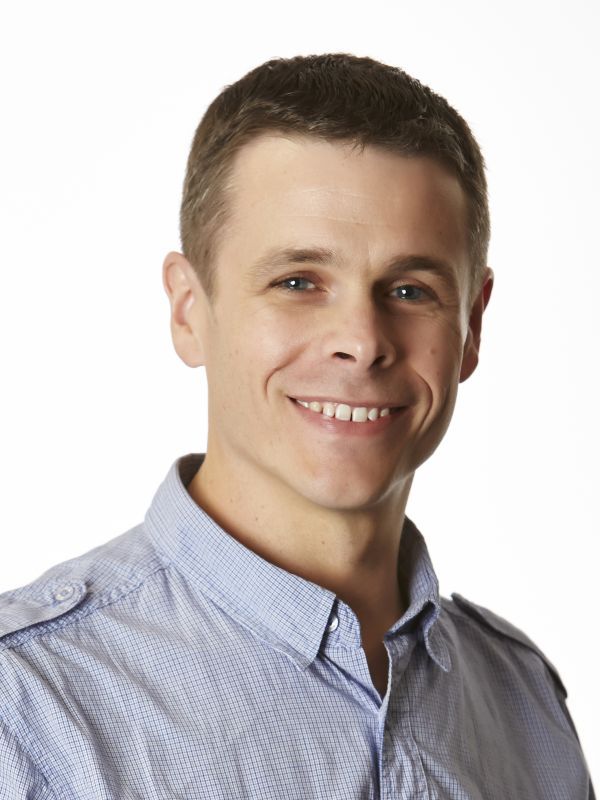 Angus Webb - Quantitative ecologist in the Environmental Hydrology and Water Resources group within the Department of Infrastructure Engineering, University of Melbourne . Talks about how providing water for the environment is not just about using science, but involving professionals from various branches in the same process - including lawyers, social researchers, economists, and finally, engineers and infrastructure specialists. June 2018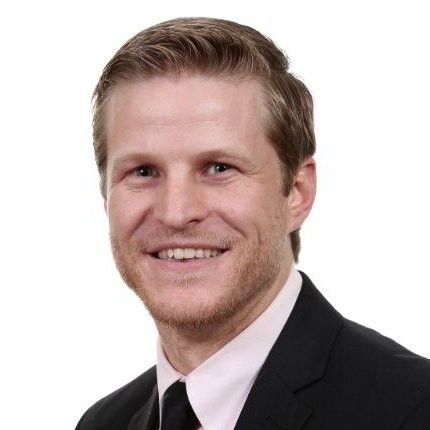 Steven Davis - Steven Davis, the Vice President of Digital Services at Organica Water . Talks about wastewater treatment, comparing traditional WTPs and Organica's water reclamation gardens, pointing out the advantages of living next to a greenhouse rather than a smelly WTP. April 2018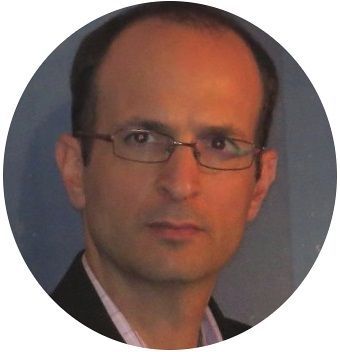 Ravid Levy - Fluence VP Technology. He talks about the future of the water and wastewater market as he introduces us to containerized "plug and play" NIROBOX™ desalination plants and MABR technology which saves the incredible 90% energy in comparison to conventional treatment plants. January 2018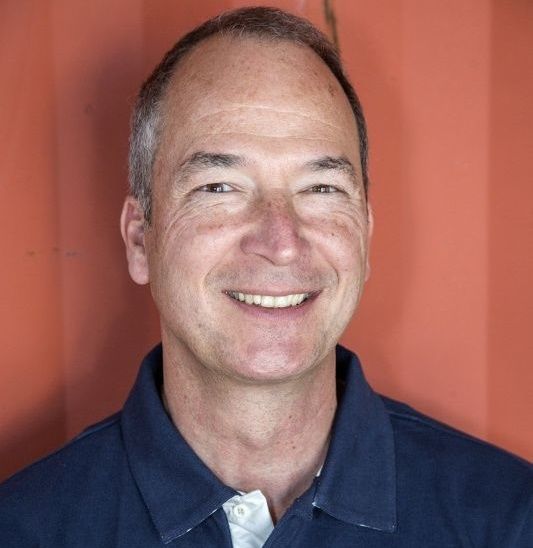 Serge Pittet - Serge Pittet, the General Manager of the Race for Water Foundation . He talks about the dangers of plastic pollution the oceans, how we can prevent it and the possibilities of used plastic applications to avoid litter.
December 2017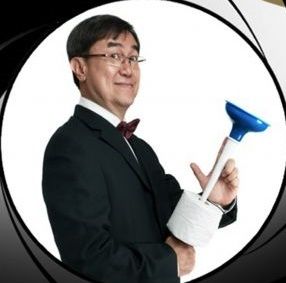 Jack Sim - Jack Sim is the founder of multiple successful businesses, among which is the World Toilet Organization . He has dedicated himself to promoting sanitation and clean, safe toilets and is the founder of The World Toilet Day - November 19th.
November 2017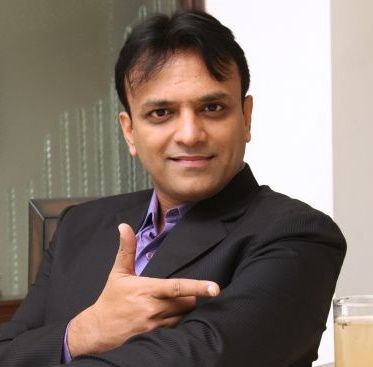 Parag Agarwal - Parag Agarwal is the founder and CMD of JanaJal . For over 2 decades, he has worked with cutting-edge technologies and worked across sectors and geographies to enable their implementation in India. Now, he talks about their water ATM technology.
October 2017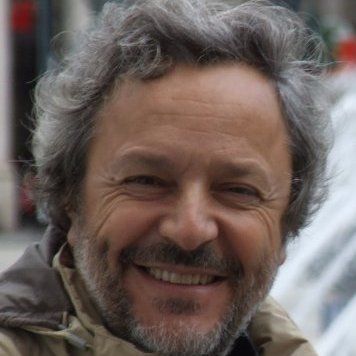 Sergio and Luca Gamberini - Sergio Gamberini is the President of the Ocean Reef Group and Luca Gamberini is the Marketing Manager in the same company. Here, they present their underwater Nemo's garden, with Luca giving us an exclusive glimpse of how it looks underwater. 2017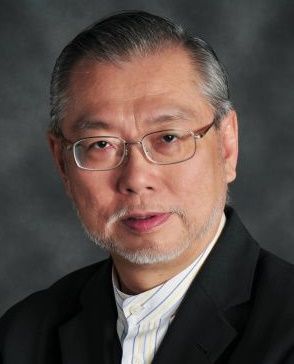 Ng Wun Jern - Executive Director of Nanyang Environment & Water Research Institute (NEWRI) and Professor, Environmental Engineering in the School of Civil & Environmental Engineering at Nanyang Technological University. He talks about water research at NEWRI, water management and research about bioreductive processes. 2017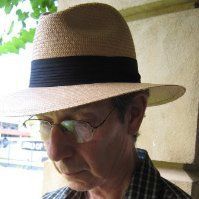 Charlie Madden - The owner of Boatman . He is a self-employed pensioner who talks about his sustainable desalination technologies. His interests include fresh water from salt water or polluted water using the sun, the wind, water currents or the tide. 2017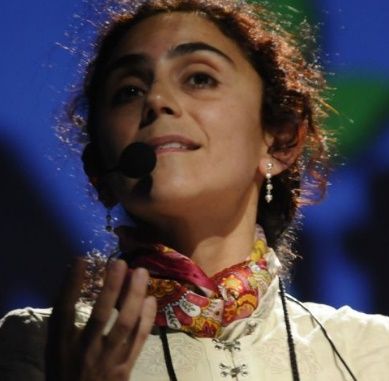 Erika Zarate Torres - GSI Switzerland Regional Director. She works at the interface between research and application, transferring complex water- related information to the language of stakeholders. Talks about the water footprint and Good Stuff Geographic Agricultural Water Footprint Calculator. 2017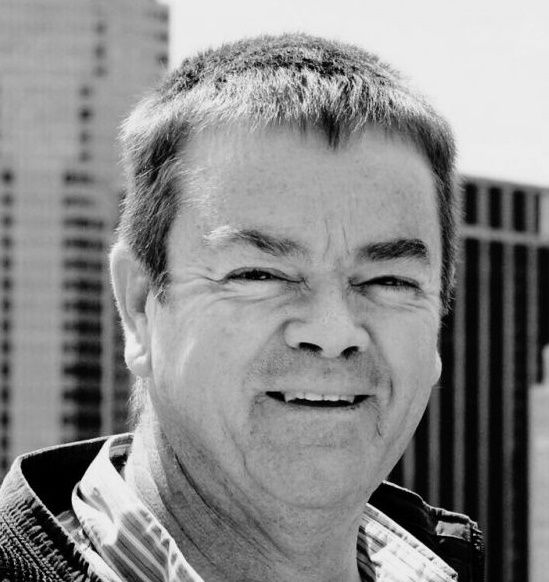 Grant Gibbs - Executive Director of Hippo Roller, established in 1994 in response to the unique needs and constraints in terms of access to water of rural women and children across Africa. He talks challenges of providing water access to people in rural African areas. 2017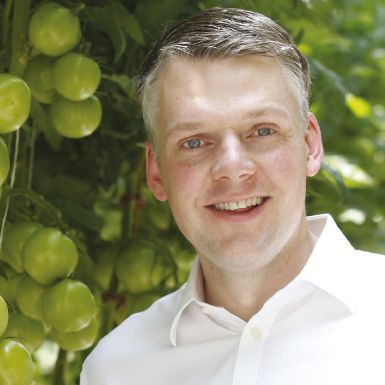 Philip Saumweber - Chairman & CEO of Sundrop Farms . He talks about applying desalination and hydroponics for Australian tomato farms.
2017
Corey Williams - President and CEO of Optimatics . He talks about Optimatics' metaheuristic optimization software for utilities and consulting engineering firms for infrastructure planning.
2017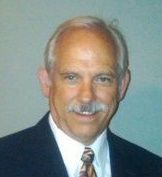 Rodney Herrington - CEO of Aqua Research . He has more than 40 years in product development with focus on water treatment technologies which he talks about in this interview.
2016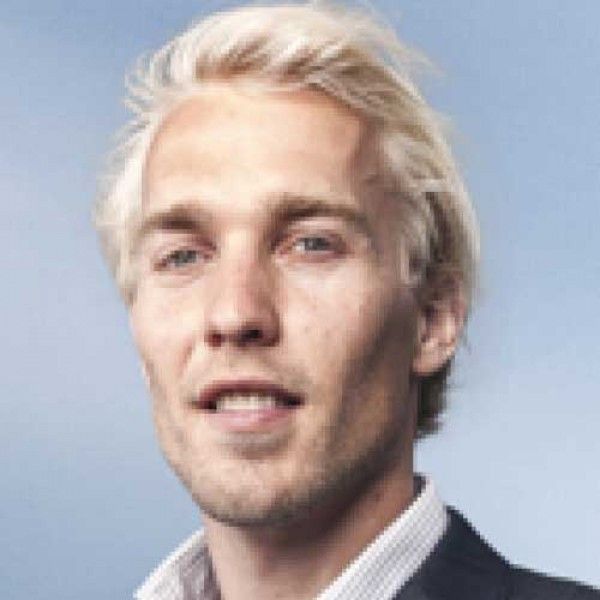 Sid Vollebregt - Managing Director of Elemental Water Makers . He talks about his innovative desalination technology by pressurized reverse osmosis.
2016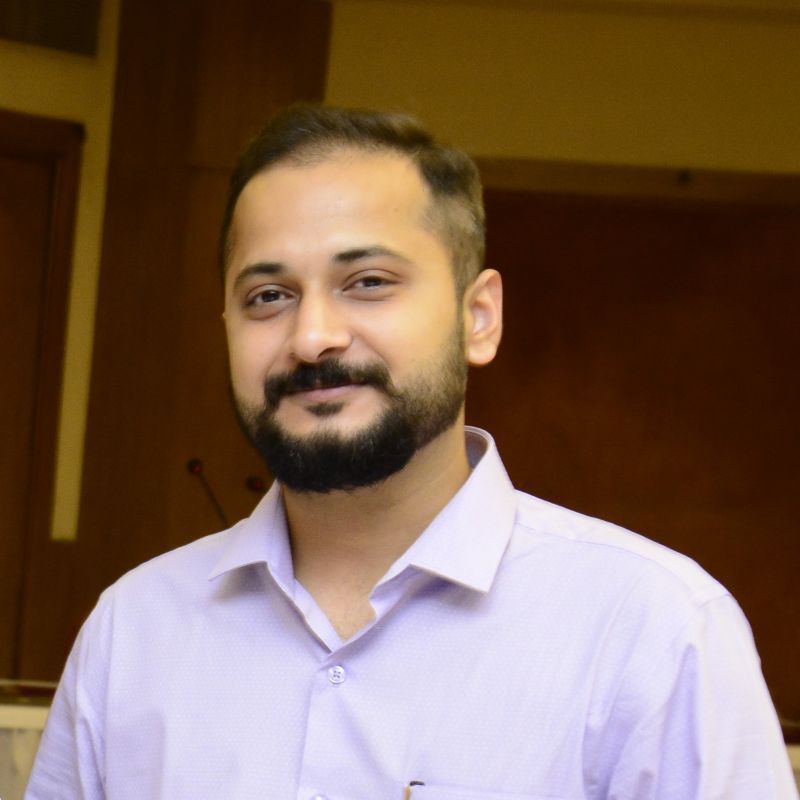 Mayank Midha - Sanitation Entrepreneur, winner of the Sanitation Innovation Accelerator 2016 award. Mayank talks about WASH and the indestructible toilets he constructed.
2016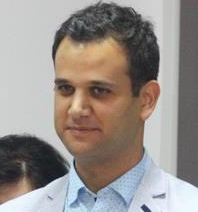 Lauren Guy - CTO & Co-Founder of Utilis Ltd, a company that has developed a cost-effective software solution for detecting fresh- water leaks in urban water supply systems. He talks about leakage detection.
2016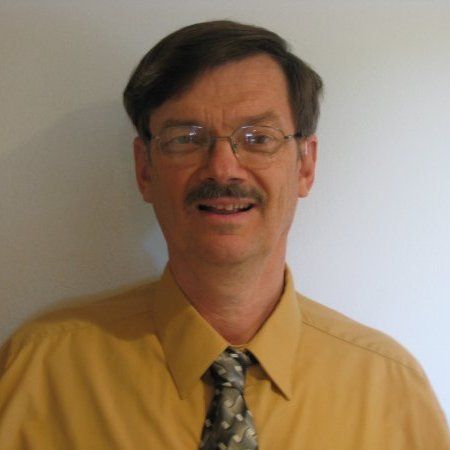 Peter Petersen - Founder of the Wastewater/ Water Treatment Plant Operations & Maintenance group on LinkedIn. He talks about his vision to start a CoP for water treatment plant operator on The Water Network. 2016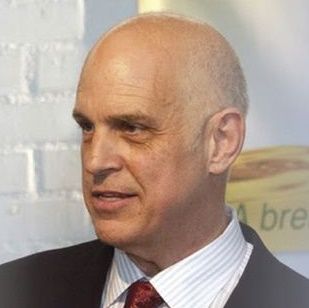 Riggs Eckelberry - CEO and president of the OriginClear , a pure technology company which has developed a unique technology for continuously removing organic contaminants from huge amounts of water. He talks about his company vision and new technology in development.
2016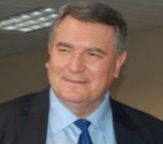 Nikolay Voutchkov - President of the Water Globe Consulting who has more than 25 years of experience in the field of desalination and water reuse as an independent technical advisor to public utilities He talks about desalination technology. 2016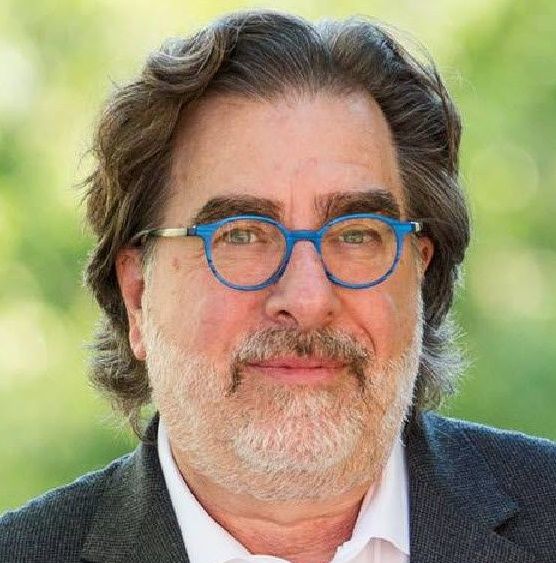 William Sarni - Director and practice leader, water strategy, Social Impact Services, Deloitte Consulting LLP. Will leads the water strategy practice for the Social Impact Consulting Practice, a commercial consulting business within Deloitte Consulting . Will is talking about business risks and what influence does water have on businesses today. 2015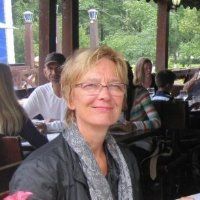 Annemiek Jenniskens - Executive Director at the Women for Water Partnership . She talks about the role of women in the water sector.
2015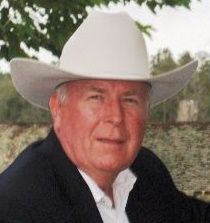 Stan Bronson - Executive Director of Florida Earth Foundation. Stan talks about vision and the mission of the Foundation and how the foundation is helping young water professionals to help their communities.
2015


Prof. Noam Weisbrod - Director of Zuckerberg Institute for Water Research . He talks about Zuckerberg Institute 's efforts to help the research of countries which do not have clean water.
2015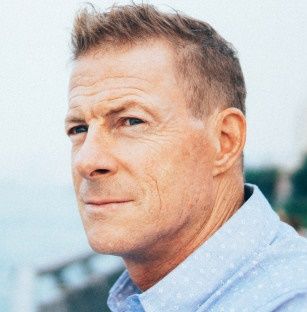 Douglas Woodring - Co-founder of the Ocean Recovery Alliance and the founder of the Plasticity Forum. He talks about how the oceans could be made pollution free and how the pollution could be stopped at the point of generation.
2015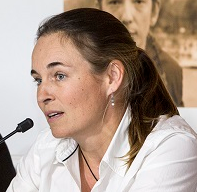 Anne-Cecile Turner - director of the Race for Water Foundation with over 20 years of experience in the areas of marketing, sponsorship and management. She is working on a project with the goal to stop water plastic pollution and to create new sources of income for the people most affected by pollution. 2015

Paul Castle - Communications Manager at the Syngenta Foundation for Sustainable Agriculture since 2010. He explains the work Syngenta foundation is undertaking in developing world for the uplift of Agriculture sector. 2015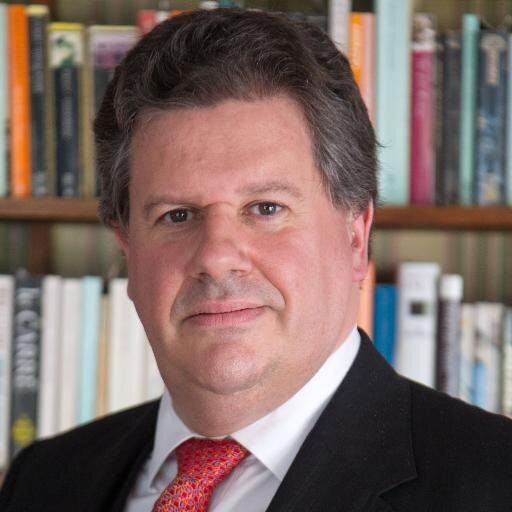 Dr. David Lloyd Owen - 25 years of experience in water & wastewater policy, company and market analysis. He is currently the Managing Director of Ensaviger and possesses the global understanding of water & sanitation technology and private sector approaches. 2015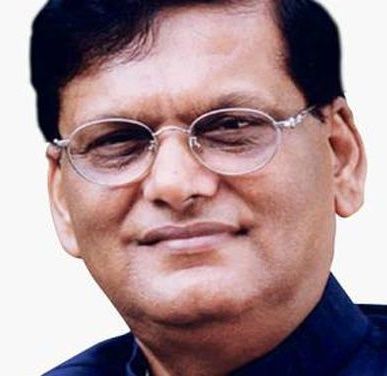 Dr. Bindeshwar Pathak - One of the most influential people when it comes to sanitation. Dr. Pathak is a great humanist and social reformer of contemporary India. He provided us with some exciting information and facts about water and sanitation domain in a developing country. 2015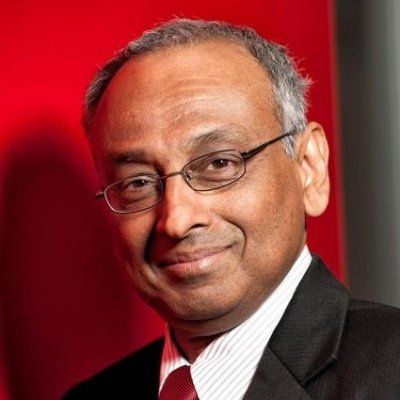 Prof. Ashantha Goonetilleke - TWN - Impact Award Winner for the year 2015 for his contribution to our vision of bringing the world's water professionals on one platform and sharing water knowledge. He shares his vision and motivation behind contributing to TWN and sharing knowledge. 2015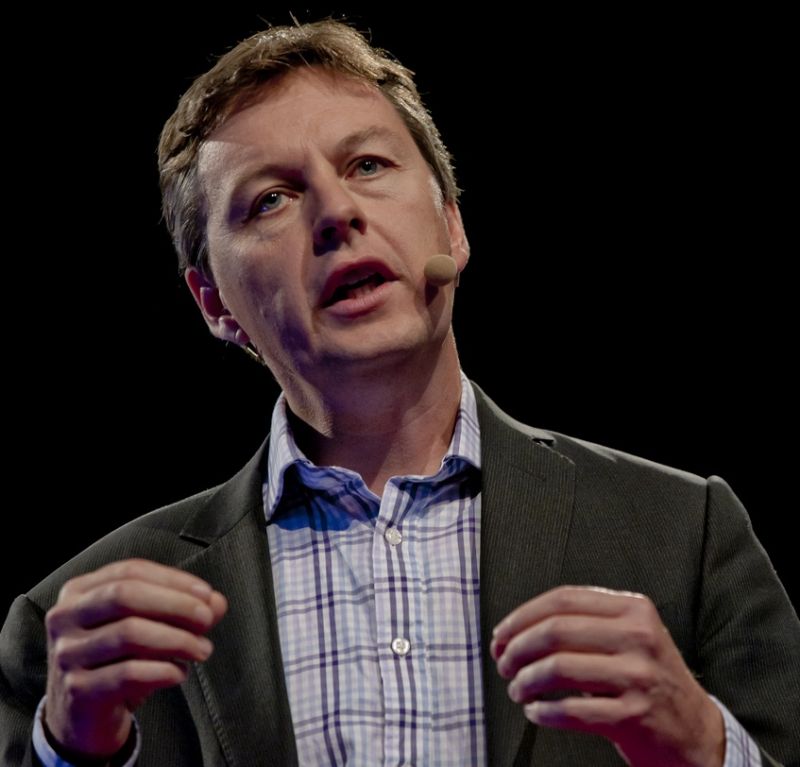 Stuart Orr is in WWF since 2006 and works with the private sector on a range of water-related activities, from water footprint to public policy engagement. He gave us some insight on what WWF is doing right now regarding water issues. 2015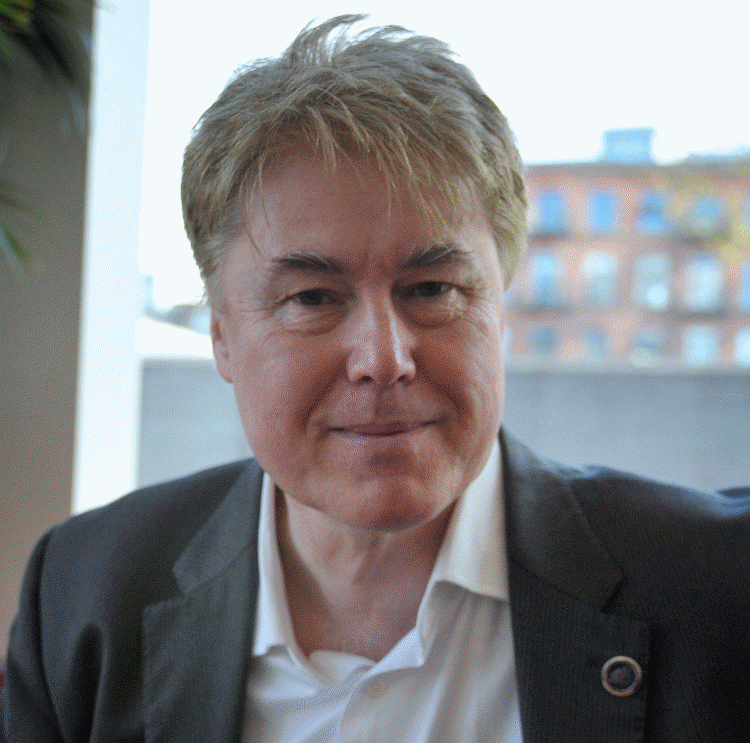 Tim Harper - CEO of G2O Water and a world-renowned technology entrepreneur. He talked about the use of graphene in the water treatment industry and graphene membranes as an innovative new water treatment method. 2015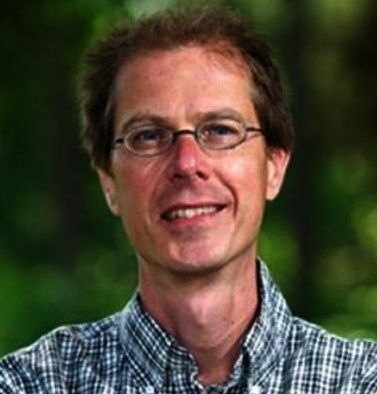 Prof. Arjen Hoekstra - Professor in Water Management at the University of Twente , the Netherlands and the founder of the Water Footprint Network. He is the creator of the water footprint concept. He explained the water footprint (WF) and virtual water concept in his brief interview. 2015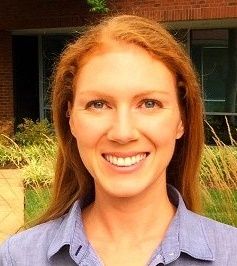 Dr. Jennifer Pagan - CTO of Aquisense is an experienced technical leader with a proven track record in new product development, intellectual property development, and project management. She talks about AquiSense's next generation disinfection solutions using a combination of patented technology. 2015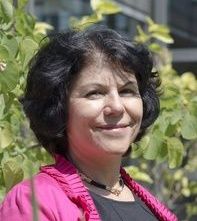 Dr. Valentina Lazarova - She is an international expert with over 30 years of research and practical experience in the field of Environmental Engineering. Dr. Lazarova shares her expert opinion on wastewater reuse. 2015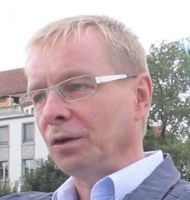 Prof. Mario Schirmer - Group leader of hydrogeology at EAWAG (Swiss Federal Institute of Aquatic Science and Technology), Switzerland. In this Interview, Prof. Schirmer gives an introduction to a sample restoration project at the Chriesbach river in Dü Bendorf, Switzerland to explain the features of a restored river. 2014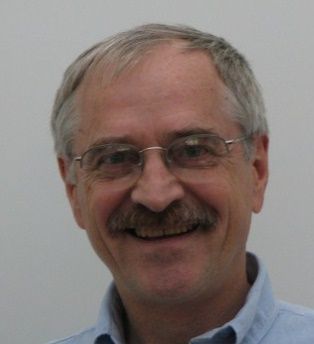 Prof. Eric Wood - Famous for his work in hydrology, extending into meteorology and climate science, he developed spatially distributed hydrologic modeling, which included the handling of energy, as well as moisture transfer dynamics at the land surface. Prof. Wood talks about his research group's global drought monitoring system and its applications. 2014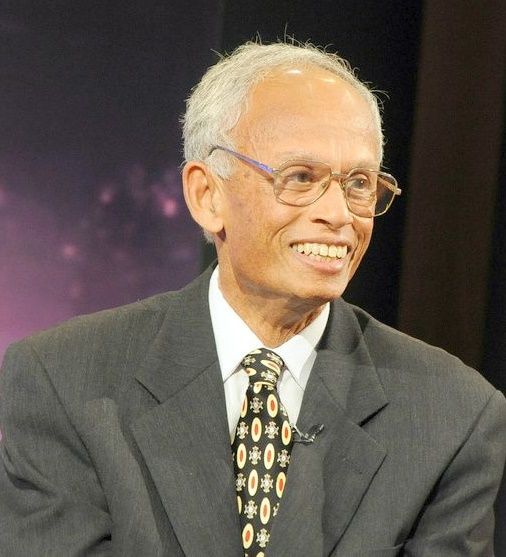 Prof. Asit K. Biswas - Co-founder of the Third World Center for Water Management , Mexico, and currently Distinguished Visiting Professor at Lee Kuan Yew School of Public Policy, Singapore. He shares his opinions on challenging issues in policymaking in the water sector, particularly in the developing countries. 2014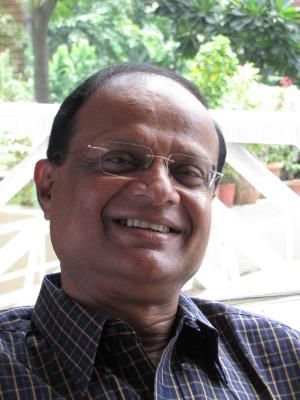 Dr. Kamal Kar - the founder of CLTS organization describes an innovative approach to empowering communities to completely eliminate open defecation (OD). He focuses on collective hygiene behavior change stimulated by facilitators from within or outside the community. 2015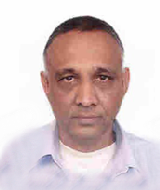 Dr. Sudhakar M. Rao - Professor in the Department of Civil Engineering and Associate Faculty, Center for Sustainable Technologies, Indian Institute of Science , Bangalore, talks about his research team's latest work, on the creation of Eco- friendly toilets by using permeable reactive barriers. 2015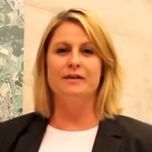 Ms. Riccarda Engi - Public relations officer at the Zürich Water Supply Office, who talks about the various treatment methods applied before supplying drinking water and the monitoring steps followed to check the quality of the drinking water. Watch our video with Riccarda here. 2015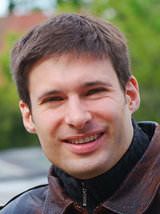 Dr. Martin Elsner - Group leader of Environment isotope chemistry, Institute of Groundwater Ecology at the Helmholtz Zentrum , Munich talks about Hydraulic fracturing or fracking and its effects on groundwater contamination.
2014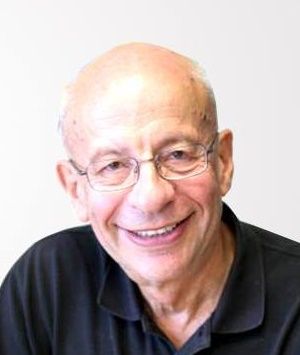 Dr. Jean Fried - Professor of Fluid Mechanics at the University Louis Pasteur of Strasbourg, France, Expert-Consultant at the European Commission in Brussels and President of the European Institute for Water , and now Project Scientist at the University of California, who discusses International Transboundary water resource management. 2014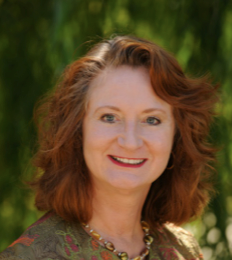 Celeste Cantú - General Manager for the Santa Ana Watershed Project Authority (SAWPA) who talks about the new vision of sustainability for the Santa Ana River Watershed and more about SAWPA's initiatives. 2014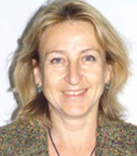 Late Dr. Annette Johnson - was a senior scientist at EAWAG . She was the coordinator of the Water Resource Quality (WRQ) project. Our team met her at EAWAG and interviewed her about the problem of geogenic contamination, the WRQ project and about some of the major products developed through this interdisciplinary research project. 2014
Have a story to inspire other water professionals or you know someone who has?
Great, we would love to hear from you - please email us at contact@thewaternetwork.com