In Conversation with Philipp Saumweber, Chairman & CEO of Sundrop Farms
The Water Network team had the pleasure to interview Philipp Saumweber, Chairman & CEO of Sundrop Farms.
Mr. Saumweber received a BA degree in Economics from Dartmouth College and a MBA from Harvard University.
He began his career as an investment banker at Goldman Sachs where he focused on corporate finance for real estate and lodging companies.
Mr. Saumweber is also a Director of Saumweber Holdings, a family office, where he led investments and operations across the agricultural value chain globally, including the initial investment in Sundrop Farms in 2010.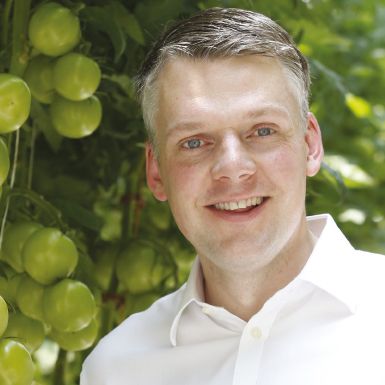 Q1: Mr. Saumweber, thank you for agreeing to talk to us. Would you please tell us a few words about your background?
After attending Dartmouth College and Harvard university, I began my career as an investment banker at Goldman Sachs, and later became project manager for an eco-friendly property development project in Costa Rica.
After business school, I was an investment professional at the hedge fund King Street Capital, where I covered real asset investments in Europe. Most recently I ran the real assets portfolio for a family office, with a focus on agricultural investments globally.

Q2: Please tell us about Sundrop Farms and what you do.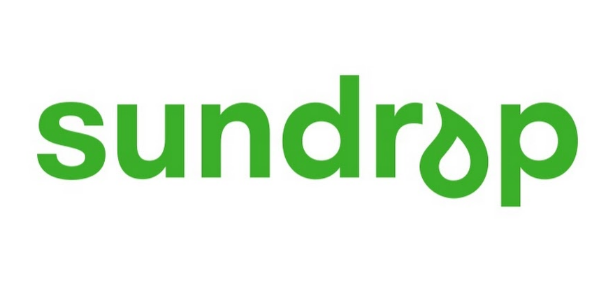 Sundrop Farms is a pioneer in sustainable agriculture, growing great tasting fruits and vegetables using renewable inputs.
We develop, own, and operate some of the most technologically advanced farms right across the world.
By taking a sustainable approach to greenhouse growing, we use advanced technology to increase the quality of our produce and reduce our environmental impact.

Q3: You are a former investment banker, how did decide to redirect your career path?
In around 2008 I became increasingly interested in issues around food security and food politics, and realized that huge changes in the agricultural sector were needed if we were going to be able to feed future generations.
I had experience in agricultural investments and could see that major changes were required, especially around solving issues related to input scarcity – water, land, energy. That was the beginning of Sundrop – aiming to produce a better product, which is better for the planet, people and long-term profit. This is still central to the company today.
Q4: What is hydroponics and how did you implement it in the farms?
Hydrponics means growing plants without soil; this allows produce to be grown in areas un-suited for traditional agriculture. At Sundrop, we grow our plants in nutrient-rich coconut coir; extra nutrients and water are provided as required, allowing plants to thrive.
As well as eliminating soil degradation associated with traditional farming, it dramatically reduces the amount of water that we use as we are able to clean and then re-use any water that is not taken up by the plants. We can also much better control the nutrient level, resulting in better tasting produce.
Q5: Please tell us about the desalination process Sundrop Farms uses for water production.
We use heat from our Concentrated Solar Plant (CSP) to desalinate 1,000,000 litres of seawater each day, drawn from the nearby Spencer Gulf. This water is used to hydrate the plants and help keep the greenhouses cool in summer.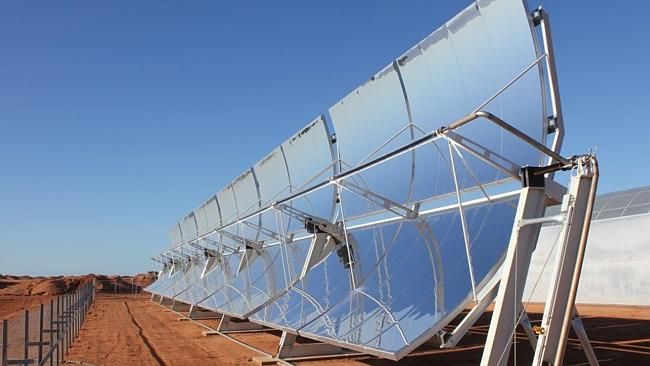 Solar panels gather energy at Sundrop Farms, Source: Reve
Q6: Could you elaborate on the energy production for the farms?
Our CSP consists of over 23,000 mirrors, which are focused at the top of our 127m high solar tower. This produces heat which is used to ensure that the tomato plants are kept in ideal conditions throughout the day and night – i.e. providing heating and cooling as needed. As well as using this heat to desalinate water as described above, the CSP also drives a turbine which produces electricity for the farm.

Q7: What is your ecological footprint?
Our use of renewable energy, desalinated water and the most technologically advanced greenhouses in the world means that our ecological footprint is significantly lower when compared with traditional farms. For example, we save the equivalent of 180 Olympic sized swimming pool of water annually, 2 million litres of diesel and the equivalent carbon dioxide as if 500 cars were removed from the road.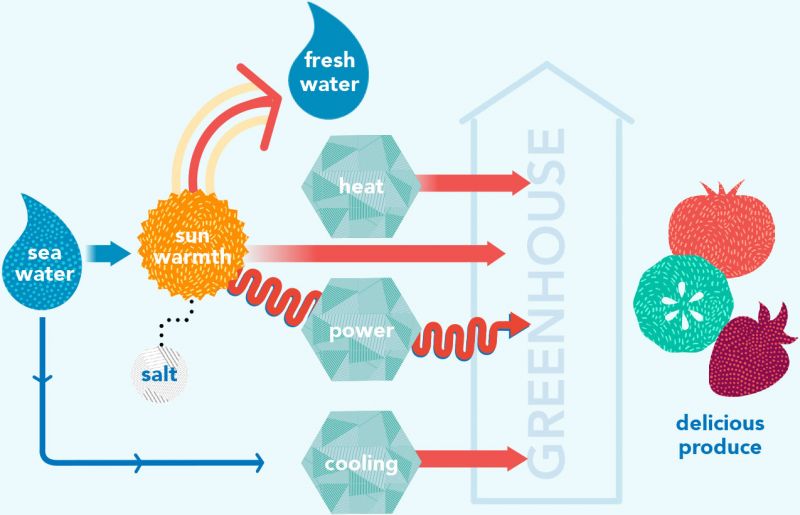 Sundrop System
Q8: You have an interesting way of controlling pests. Could you give more details about it?
We try to control pests in a number of ways. To begin with, establishing our farm far away from other agricultural facilities means that we do not have to contend with as many pests in the first place. We use seawater to wet filters that keep the greenhouses cool; over the development and operation of our greenhouses we have observed large amounts of insects becoming trapped on these filters due to the salinity of the water.
We also have dedicated teams that use beneficial organisms to help control more harmful pests; this is called integrated pest management and is a great example of how we can work with nature to grow better produce. Sundrop is a leader in the field of employing integrated pest management techniques.
Q9: It would be interesting to know about backup grid utilities such a huge system uses.
While our CSP provides the vast majority of our energy needs to operate our greenhouses and on site processes, we draw on some grid energy as a back-up system.
Q10: How scalable are Sundrop Farms?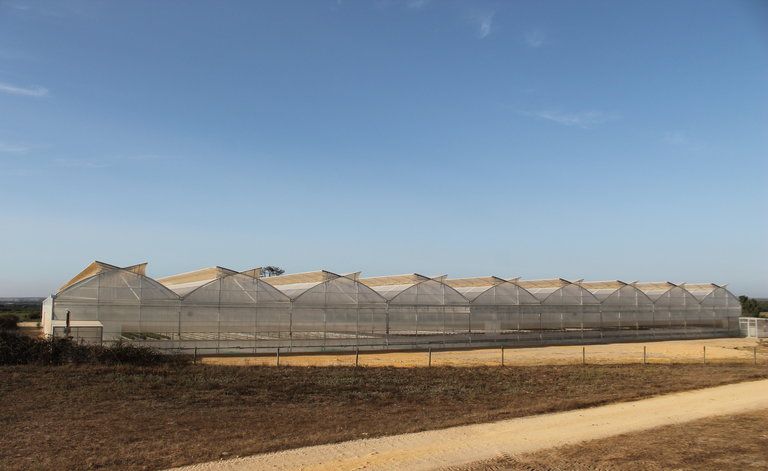 Sundrop Farms
Each Sundrop farm is bespoke, built with co-operation from retail partners to ensure that we are able to grow and deliver produce that exactly matches their specifications. We are confident we can construct and operate farms of any size, anywhere in the world that has a specific need for a product.
Q11: How difficult is it to find funding considering you are not exclusively focused on agriculture, renewables, infrastructure nor water? What is your strategy?
We have found that investors are very excited by Sundrop's sustainable vision for agriculture, and it is exactly because we combine renewable technology in infrastructure-like agricultural projects that they are so interested. Sundrop is a low cost producer. This combined with our more infrastructure like cash flows make this an attractive business for investors.
In December 2014 we received investment from KKR, a global private equity firm. Their support enabled us to open many door that we would not have be able to alone, and we continue to enjoy a strong partnership with them and all of our other partners.
Q12: What was the greatest challenge to overcome?
The largest obstacle has been a lack of belief that sustainable agricultural projects can be commercially viable; with the successful construction and operation of our Port Augusta Farm we feel that we have proved this.

Q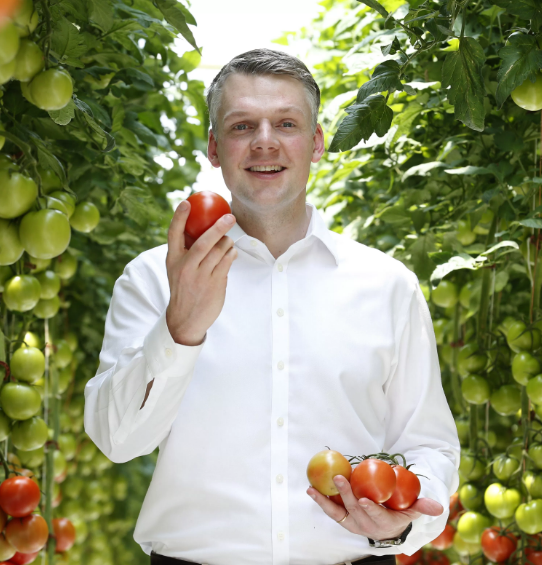 13: What is your collaboration with the Australian government like?
We have a great relationship with the Australian Government, on both a state and federal level.
We were honored to have South Australia Premier Jay Weatherill open our Port Augusta Farm, and continue to work closely with the government on our new projects.

Q14: What are your future project plans? Are you looking to expand your business from Australia?
We are currently working on a number of projects in countries around the globe, including farms in Portugal and the USA.
Whilst our future projects may not always look exactly like the Port Augusta farm, our triple bottom line principle of planet, people and profit will always be at the heart of what we do.
Q15: Finally, how do you think the agriculture should evolve to preserve the environment and provide sufficient food for the growing population?
It is essential that agriculture evolves if we are going to be able to feed the world in the coming decades. More food will be produced using less land, less water and less resources and we will witness the rise of sustainable intensification.
I feel that agriculture is beginning to get to grips with the scope of the challenge, and I'm proud that Sundrop is at the forefront of this.
Thank you for your time Mr. Saumweber!