Investing in Innovations that address Water/Wastewater Risk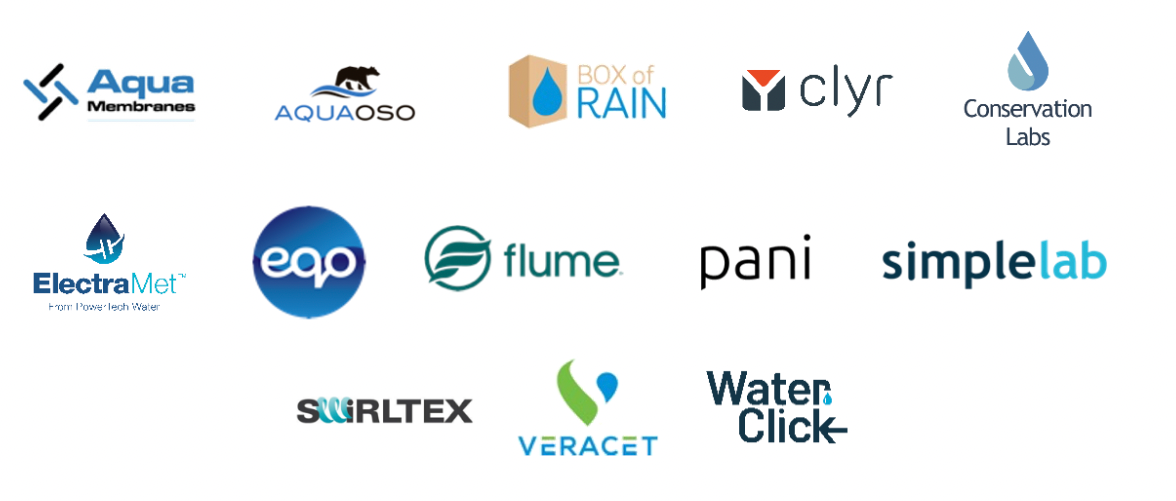 News from Mazarine Ventures

The Adaptation 'Side' of ClimateTech is a Water Play
Mazarine is playing a growing role in the subsector of ClimateTech increasingly known as Climate Adaptation Technologies, which focuses less on decarbonization and more on mitigating risks related to an uncertain water future as climate change drives changes in the hydrological cycle. Our PoV on this here.
See, Think, Do
We have refined the taxonomy used to manage our deal flow and begun characterizing companies by assessing how they divide their focus between:
SEE - sensing, analyzing and communicating data related to water risk (sensors, IOT, I&CT, etc)
THINK - synthesizing, correlating and learning from data to develop individualized and tailored responses to water risk (AI, ML, cloud, etc)
DO - taking action to mitigate or minimize the identified water risk (equipment, consumables, engineering, etc).
While there are interesting pure-plays, we have grown to believe that the most exciting opportunities are with companies providing solutions in the intersects between these focus areas. More here.
Democratization of Tools
Whether testing, monitoring, ensuring compliance, or optimizing process operations, it's well known that solutions for addressing water quantity or quality risks have traditionally been expensive, and often require some type of consultant or expert. But innovations in technologies that allow us to THINK and SEE, in combination with lower price points and new business models, are ushering in an era of convenience and self-reliance whereby smaller customers now can have access to detailed and hyper localized information about their water risk, and how to mitigate it.
Our commitment to this movement is reflected by Mazarine's backing of companies like AQUAOSO, Conservation Labs, Clyr, EQO, Flume, Pani, SimpleLab, and WaterClick.
Follow-on investment in EQO
Our portfolio company EQO Diagnostics continues to impress us with their product roll-out, market leadership, and customer satisfaction. This is Mazarine's 2nd investment in EQO, and positions the company to reach key milestones in 2022. More here.

AquaMembranes, a membrane technology company that is dramatically improving the performance of traditional RO membranes, has started providing product for car wash rinse water. In the US alone there are over 60,000 carwashes in operation. Switching to AquaMembranes' patented Printed Spacer Technology® pays for itself in just a few months through increased membrane life and reduced water consumption.
AQUAOSO , a fin-tech company focused on climate and water recently announced they were shortlisted for the Tech Team of the Year category for the Banking Tech Awards. More here.
Box of Rain Water, a disaster response water solutions company, announced it is joining Clutch Emergency Water Solutions, a new company formed to offer communities a one-stop shop for solutions addressing water needs before, during and after an emergency. More here.
Clyr , a smart-home company entirely focused on pools, announced the launch of their 3rd generation smart skimmer device which features free chlorine measurement in addition to pH and ORP. Clyr also announced the launch of its after-market smart automation controller for pool equipment. This self installed controller automates weekly pool maintenance at a fraction of the cost of traditional automation technologies. More here.
Conservation Labs , a next-gen flow monitoring technology company, is presenting at the NREL Innovation Growth Forum the week of April 11, the only water tech company from a wide range of clean and sustainable technology startups from around the world. They will be presenting H2know as an adaptable and actionable water monitoring system to reduce both water and energy use in complex environments. More here.
EQO Diagnostics , a leader in bioinformatics and metagenomics relating to water/wastewater, announced they are in talks to acquire fellow Mazarine portfolio company Veracet. With this acquisition EQO is leveraging both RNA and DNA capabilities to help customers manage both human health and aquatic ecosystem risks in surface waters. More here.
ElectraMet, a company with a unique low-cost technology for removing and recovering trace amounts of toxic and/or valuable metals from water and wastewater, recently secured a strategic investment from Wieland to accelerate the commercialization of copper recovery from wastewater. Weiland is the world's leading supplier of semi-finished copper and copper alloy products. More here.
Flume, a smart home water usage monitoring company, recently announced the launch of their data platform "Flume Data Labs". Flume Data Labs disaggregates a user's water use into end uses like outdoor irrigation, toilets, showers, dishwater, and washing machines to provide comprehensive indoor and outdoor analytics, allowing consumers to actively manage their water use. More here.
Pani Energy, a cloud-based machine learning platform accelerating the water sector's transition to net zero, is expanding their engagement with a big pulp and paper mill. In the new scope, Pani is now not only helping optimize the day-to-day operation of the wastewater plant, but also helping to proactively address problems and manage regulatory reporting. More here.
Swirltex , a company that is dramatically lowering the cost of treating highly contaminated waters, announced that they have been awarded a project, for ARC Resources Ltd to supply their proprietary "Buoyancy Enhanced Membrane Filtration" technology for produced water treatment. This project highlights the value of the Swirltex solution and is an important commercial milestone for the company. More here.
SimpleLab, a lab services company, began rollout of City Water Project (CWP), a free tool for searching all nearby water quality data in your city. Starting with Oklahoma, CWP will release all 50 states over the next 6 weeks. SimpleLab also signed substantial B2B kitting and testing contracts for LCR compliance and announced the redesign of their consumer portal. More here.
Veracet , an aquatic diagnostics company, announced their close partnership with fellow Mazarine portfolio company, EQO Diagnostics, has evolved to the point where Veracet intends to be acquired by EQO.
WaterClick, a cloud platform for accelerating digital water to small/medium-sized utilities, is negotiating to, as a first step, bring its regulatory and data management solution, Waterly, to hundreds of investor and privately owned small and medium sized water utilities. Quickly following the regulatory offering, in the second part of 2022, will be complementary offerings focused on power management, cyber security and water quality sampling and reporting..