Kraft Heinz sustainability chief reflects on 'interdependence'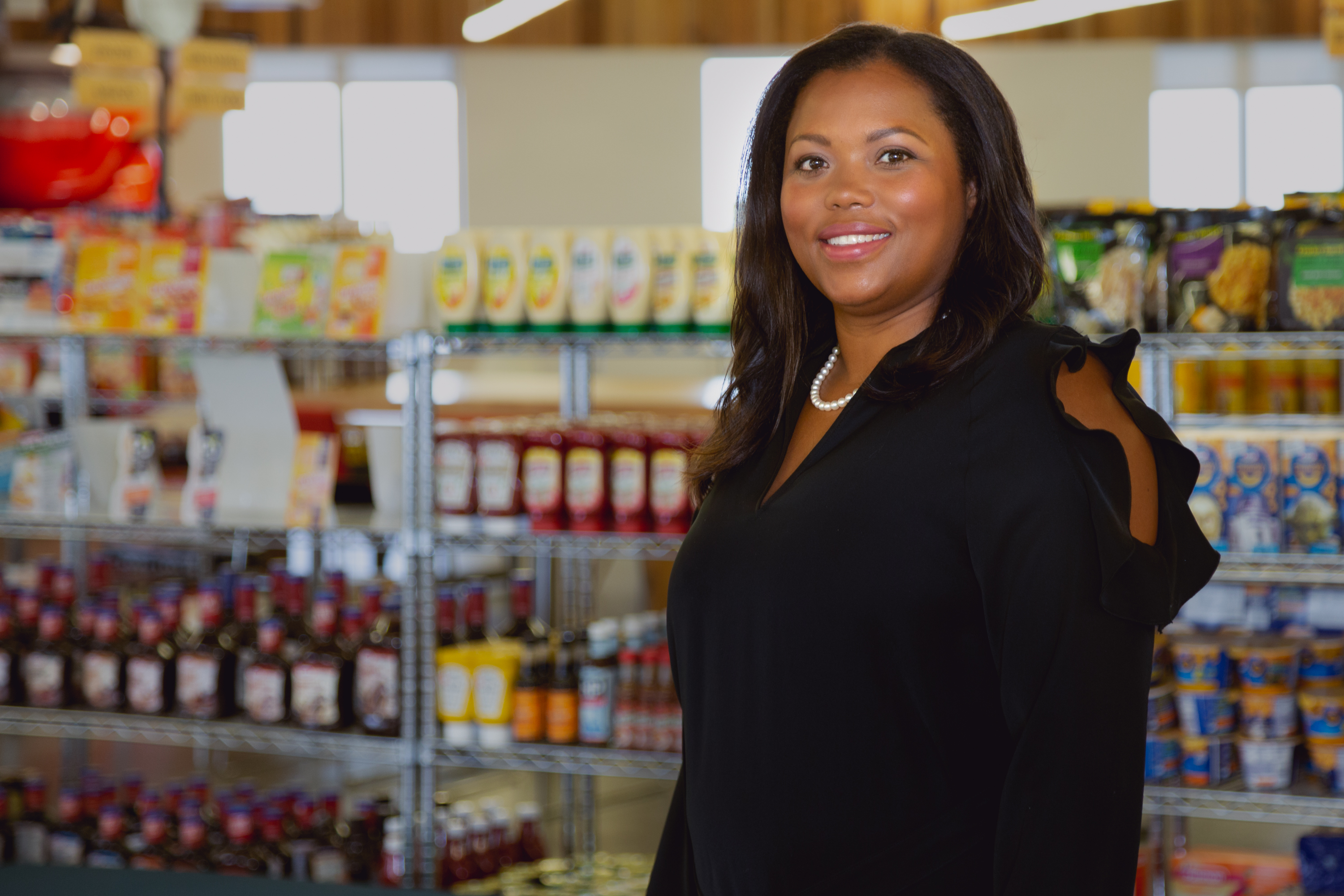 Kraft Heinz general counsel Rashida La Lande leads the giant food company's corporate social responsibility and ESG strategy.
Food company Kraft Heinz has been relatively quiet about its corporate sustainability strategy in the five years since it was formed through the merger of food giants Kraft and Heinz — stepping out in early 2018 to provide an update.
In September, the maker of well-known brands such as Kraft Macaroni & Cheese, Planter's Nuts and Heinz Ketchup — which had $25 billion in revenue last year — spoke up again with a second combined report that shows it stalled on 2020 goals for energy and water through last year (it will miss both) and doubles down on work to create circular production processes for packaging (it's ahead of schedule and will introduce the first circular Heinz bottle in Europe next year).
Kraft Heinz also updated its commitments with new targets pegged to 2025. Here are some of the latest commitments, along with perspective on progress so far:
Procure most electricity from renewable sources by 2025 and decrease energy usage by 15 percent. The company didn't previously have a renewables target, but it has been emphasizing a goal to reduce energy consumption (per metric ton of product produced) by 15 percent, which it had hoped to achieve by this year. Through 2019, it managed a 1 percent reduction against a 2015 baseline.
Decrease water usage by 20 percent at high-risk sites and 15 percent overall by 2025 (per metric ton of product made). The company had hoped to reduce consumption by 15 percent by this year, against a 2015 baseline, but it actually increased water use by 1 percent per metric ton of product produced.
Decrease waste by 20 percent across all Kraft Heinz manufacturing operations by 2025. That's a higher percentage than its previous commitment, which focused on waste to landfill. The company actually increased waste to landfill by 16 percent through 2019 but is has pledged to focus more closely on "a strong byproducts plan, product donation strategy and improved forecasting."
Make 100 percent recyclable, reusable or compostable packaging by 2025. Through 2019, it has achieved 70 percent.
Kraft Heinz is undergoing an assessment so it can set a science-based target for greenhouse gas emissions reduction. Emissions have increased since its 2015 baseline, although the company managed a 5 percent cut from 2018 to 2019.
Responsible sourcing is a big focus , with the company aiming for 100 percent sustainably sourced tomatoes by 2025, 100 percent sustainable and traceable palm oil by 2022, and 100 percent cage-free eggs globally by 2025 (among other ingredients).
Rashida La Lande, general counsel at Kraft Heinz, took on responsibility for the company's environmental, social and governance (ESG) strategy at the end of 2018. I caught up with her recently for a brief conversation as the company disclosed its new target, chatting about how best practices from the previously independent companies have been shared, how the pandemic has affected progress and what's to come for sustainable agricultural practices. Below is a transcript of that discussion, edited for style and length.
Heather Clancy: It seems unusual for a general counsel to have this role. What prompted the decision to make it part of your responsibilities?
Rashida La Lande: I think it was a couple of things. There are some general counsels that have it. It sometimes falls within corporate affairs, sometimes it falls within procurement. I think for depending on where you see it, it kind of reflects the way that the company might focus on the issue. From our perspective I think it reflects several things.
One, it reflects the fact that it's a passion of mine. It's something I view, and I think is important. And I think at the time our CEO wanted to make sure that someone who was passionate about it and had real sense of the business and the industry was leading it.
The environmental and, of course, the social are hugely important to us but we really start from the perspective of how can we design policy and reporting to maximize our result.
In addition, when we look at ESG, I think the fact that it's within legal also reflects the heavy importance that we put on its governance. From the governance part of it — meaning the reporting level of the board, the oversight, the disclosure — we really truly do believe that what you track, what you measure, what you report on, what you compensate on are the things that you see effectively change. So, of course, the environmental and, of course, the social are hugely important to us but we really start from the perspective of how can we design policy and reporting to maximize our result.
Clancy: How is your team blending the legacy knowledge of the two separate programs at Kraft and Heinz?
La Lande: That's a really good question. Business continuity was the primary focus of the merger and of aligning the two companies. And they had very different sustainability programs at the time. Right now, what we're trying to do is to make sure that the ESG focuses on the key parts of our enterprise strategy so we put the time and resources behind our commitments and where we think we can drive the biggest change. With the merger, we're able to assess what each company was doing and how they were thinking about it. Frankly [we could] identify where we can take the things that they were doing best and then identify the things that each side needed to do better.
So, for example, we had strong sustainable palm oil sourcing programs on the Kraft side whereas on the Heinz side there was a really strong focus on agricultural and sustainable agriculture commitments stemming from ketchup and our use of tomatoes. … Both companies had really strong histories of philanthropical support, Heinz in particular with the relationship it had in Pittsburgh. And so it's coming together and really thinking about as a food company how can we best talk about food insecurity and feeding people globally, which is something that really gels from both companies' background.
Clancy: How has the pandemic changed the focus of the Kraft Heinz ESG team?
La Lande: It really put a focus on how much of a global company we are and our interdependence through all of our systems, businesses, units and people. And frankly, it has highlighted some of the ways that our global ESG perspective [is a strength] for us as a company and how important it is for our strategy.
One of the things that we have been talking about since I started working on ESG is how important it is for us to support our community in their time of need. So we really looked at places where we've got employees and factories and consumers and customers, and we started to do more programming around not only the food insecurity but also making sure that we were available to people at the time of the disaster.
So when the pandemic hit, it really caused us to quickly recognize that how we were thinking about this already, in terms of community, disaster relief and feeding people, put us in a really unique position to be impactful and to think about the global need that was going to be coming from the pandemic.
So, we committed to provide meals to those in need and trying to do what we could to eliminate global hunger. And the pandemic just punctuated the need. At this point, to date, we've donated more than $15 million in financial and product support to help people all across the globe access the food that they need. And we've done it both in a fast time, mobile way as well as [through] a local touchpoint where we have business and community impact.
Clancy: I know I'm jumping around a little bit. That's the nature of having only a few minutes with you. What is the company's policy for protecting biodiversity?
La Lande: Right now, we're working to update our sustainable agricultural practice by the end of 2020. We're doing the work with a very seasoned agricultural team ... primarily coming from the Heinz side but not exclusively. We have a strong history of sustainable agriculture. We're working with developing that program further based on input from our growers and our suppliers, the farmers that we buy from. And we even have an upcoming "In Our Roots" program where we're going to be working with suppliers to ensure that all of their agricultural practices satisfy our customer needs for safe food and traceable origin, [and] satisfy consumer demands for reliable supply, particularly of affordable nutritious food.
We focus on promoting and protecting the health and welfare and the economic prosperity of the farmers, the workers, the employees and the communities within our supply chain. We're very focused on minimizing our adverse effects on the Earth's natural resources and biodiversity. We think those are the ways that we're going to contribute, and that's what we're focusing on as we develop this program. We expect to roll it out more effectively — more widely, I should say — in 2021.
Our main focus is on being good stewards of the environment, sourcing responsibilities, tracking and verifying where our ingredients come from, making our concerns and commitments with our suppliers and our supply chain very clear.
Clancy: Will regenerative ag be part of that?
La Lande: I think that is one of the things that we're talking about, but I think we'll have an ability to think more specifically about it once we make a more specific announcement in 2021.
SOURCE AND FULL ARTICLE ON GREEN BIZ BY Heather Clancy