Sanitation Entrepreneur Mayank Midha in Talk with TWN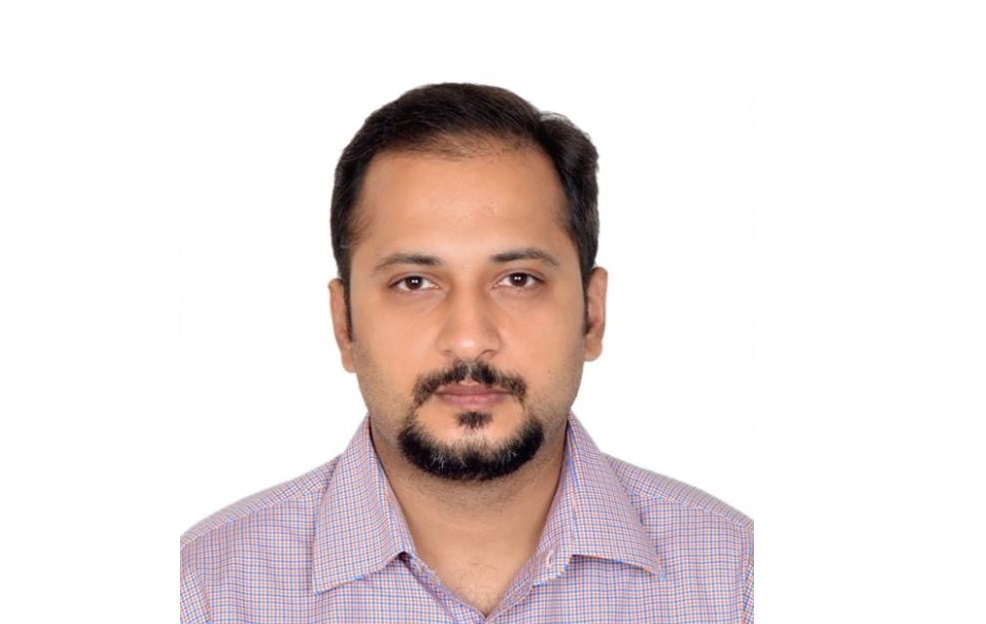 The Water Network had the pleasure of talking to Mayank Midha from GARV toilets.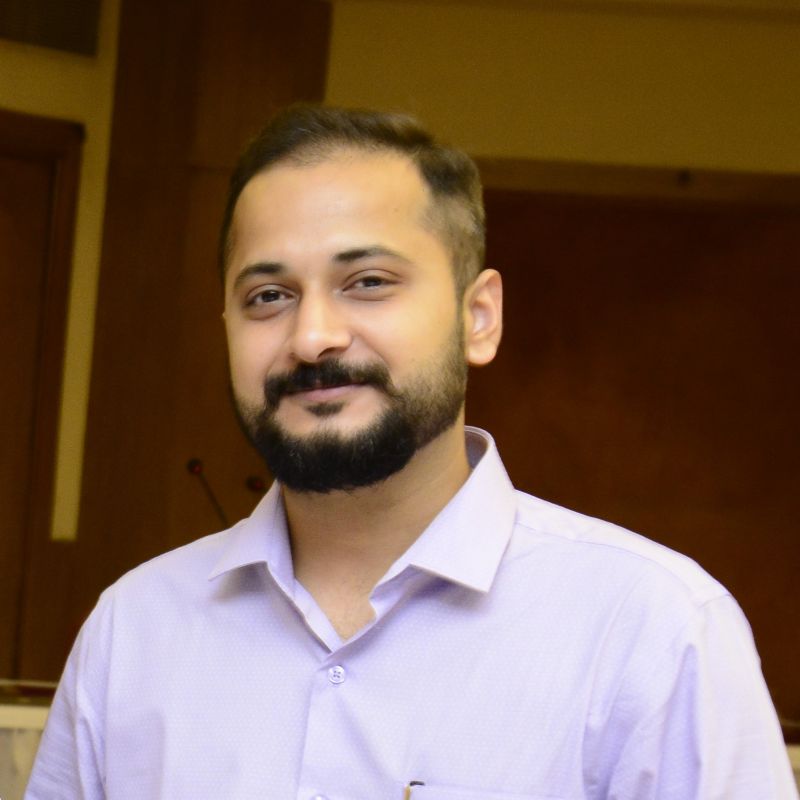 Mayank has been in the manufacturing business for the past seven years after pursing an engineering degree. Inspired by the lack of proper sanitation and public toilets in India, he constructed the indestructible toilets, which is cheap compare to the existing models in market as well good in quality. These toilets has Solar panels power LED lights and exhaust fans. Using stainless steel for the superstructure, toilet pans, and washbasins has multiple advantages over the existing traditional toilets.
He has won the "Sanitation Innovation Accelerator" 2016 award for sustainable solutions for rural sanitation in India.
Congratulations Mayank on winning the Sanitation Innovation Accelerator 2016 award!

Q1: It would be interesting to know your journey from an engineering professional to the award-winning social entrepreneur.
Frankly, we have just started our journey, and it has been quite overwhelming. It is true that education and subsequent work experience has contributed a lot towards the thought process of developing our products. Awards are great, the efforts our team puts in to the whole business have been recognized and we have got the much-needed 'high' to keep us motivated and work consciously towards achieving our goal to "Provide well-maintained public toilet facilities to 1 million unique users everyday by 2020".

Q2: What inspired you to work with toilets (which is still a hush-hush word in Indian society)?
Yes, the "yuck-factor" is still one of the preliminary obstacles that prevents people from talking about toilets, leave aside getting into the business of toilets. This is evident across the globe, at SOCAP this year the biggest panels comprising of experts and leading impact investors discussed every pressing issue, except for sanitation. The only session which was specific to "Toilets" did not get much audience. We as a society need to take a pause and think, that the underprivileged would not be able to get out of the vicious circle of poverty until and unless we address the issue of 'access to basic sanitation' with a clear focus. Underserved communities who practice Open Defecation, encounter various diseases and have to spend their substantial income towards healthcare.
Also, it is evident that the government bodies alone can't solve the issue by themselves, private businesses, entrepreneurs have to take cognizance of the fact that "Toilets" mean business and it is probably the 'social-business' opportunity of the decade.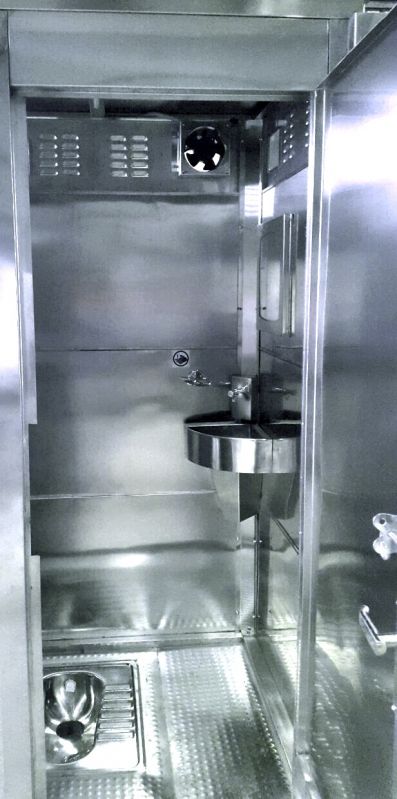 Q3: Please tell us a bit about your indestructible smart toilets .
GARV, means 'Pride' and we are proud to have developed a solution for addressing one of most critical problems being faced across the developing world especially by women who compromise with their dignity due to the absence of a 'Toilet'. Our toilets use, stainless steel (which is rust-free) as the primary raw material for manufacturing the superstructure as well as all the fittings like the WC, wash basin, dustbins etc. All the fittings are either welded or fitted with hidden nuts and bolts to prevent any vandalism. All these specifications provide a very high-shelf life to our products. They are tough, durable, can be transported to different locations multiple times and cannot be damaged easily.
All of our models are equipped with Solar-panels which power the LED Lights, sensors and exhaust fan inside the toilets, making them self-sustainable in terms of energy usage. The auto-flushing equipment ensures that the toilet floor and WC is cleaned pre-and-post every usage. The integration of sensors, Rf-IoT powered dashboard ensures that the data related to user health/hygiene is update in real-time.

Q4: What are the advantages of your toilets compared to others?
There are a lot of options available when it comes to building public toilets, be it the conventional toilet blocks built in brick and mortar (B&M) structures, with ceramic pans or the portable toilets made of plastic/fiber based materials. The B&M structures require a lot of time to construct, require skilled masons, ceramic fittings are easily vandalized and it carries a very high maintenance cost. Whereas, the plastic/fiber based structures haven't really stood the test of time. GARV toilets, overcomes these shortcomings as mentioned earlier, they are highly durable, vandal-proof, have a higher shelf-life and very low maintenance or operating costs.
These toilets are manufactured on high capacity automated CNC machines, in an ISO 9001 certified facility. Moreover, it is a model which presents itself as an easy to manufacture, scalable and sustainable alternative.

Q5: Please tell us about the incorporated smart technologies your toilets come with.
The future belongs to the smart technologies, we at GARV have integrated robust sensors which take care of the regular maintenance of toilets, and the RF-IoT sensors provide the real-time update of the health/hygiene related data on a dashboard. This data helps the clean team (GPS tracked) and the project implementing agencies, to monitor the status of every toilet (about any malfunction) along with understanding the hygiene behavior/practices of the users.

Q6: Your toilets come in six models. Would you tell us about the differences in design and applications in the models?
The superstructures of the toilets are similar, the models only differ in the applications and the area of usage like some models are used as Men's Urinals (waterless), or as lavatories, there is a model with basic set of equipment designed especially for schools, urban slums and last but not the least a model specially catering to the needs of women, we call it "Toilets for Her" which apart from the standard equipment also have sanitary-pad vending machines and incinerators fitted inside the cabin. For the waste disposal, our models can be equipped with Bio-Digester Tanks, which process the fecal matter through a bacterial action and the only output of these tanks is an odorless-colorless liquid, which if required can be used as a pesticide spray.

Q7: What is the business model behind the entire concept?
As mentioned earlier, it is very difficult for the government bodies alone to achieve the scale, meet targets and reach every individual who lacks an access to a well-maintained clean toilet. Moreover, most of the government departments do not have the required funds to implement and sustain these projects. We suggest to work in a public-private partnership mode with the government bodies, wherein we take care of building and operating the toilet blocks and generate revenues through multiple revenue channels like advertising, Wi-Fi hotspots, e-commerce kiosks and other value added services. Apart from these direct projects with government bodies, we get our customers from CSR arms of large corporates, schools, real estate developers, event management companies, tourist places etc.
We also work with toilet maintenance organizations, which manage the conventional toilet blocks to provide them with customized stainless steel toilet solutions which reduces their operating costs.

Q8: What are the difficulties in implementing proper sanitation in developing countries?
Most of the sanitation projects implemented suffer from the lack of ownership. There is no owner for the vandalized/ incomplete structures, for the structures which are completed only on papers or for poorly maintained facilities with urine and fecal matter flowing out of the toilets.
Secondly, be it most of the CSRs or the government, everyone cares about just ' numbers'. The focus is on carpet bombing every nook-and- corner of the country with "So- Called Toilets". Hardly, a few recognize the fact that most of the toilets are non- functional and are being used as storage spaces by the locals.
The time taken by the government departments for finalizing and releasing a contract ranges anywhere in between 8-12 months and it is one of the greatest hassles.
Also, there needs to be a shift of focus from sticking on to ' Failed Models' towards adopting innovative and new alternative models which can be easily scaled-up and maintained properly by fixing the accountability of the implementing agencies.
Having said all this, there is a need to work with communities continously so that they know the benefits of using toilets. Behaviour change communication programs have to be holistic and also consider every local community as unique as 'one size will not fit all'.

Q9: As a recipient of Sanitation Innovation Accelerator 2016 , what is your future plan?
We intend to scale-up, implement a next-generational mobile-money pay-per-use platform, achieve our goal that we have set up and then also explore opportunities in the waste management sector, waste water recycling technologies.
Q10: What is your take-home message for TWN readers?
Access to basic sanitation facilities and clean drinking water are the rights of every human being. Many studies have indicated that every 1 USD invested in the sanitation value chain enhances the economic activity by 3 USD, reduces poverty, improves healthcare and as a business it has an estimated economic return of about 10 USD. We need to consciously find and subsequently invest, a lot of these 1 USDs.

Thank you for your time, Mayank!