This Week in Water from H2O Radio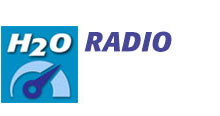 Coke and Pepsi Are Being Sued for Lying. That story and more on H2O Radio's weekly news report about water.
Houston, we have an infrastructure problem.
The largest carbon sink you've never heard of is threatened by oil development.
Ocean gyres have been creeping toward Earth's poles by about a half mile each year since the 1980s.
A new lawsuit claims that companies like Coca-Cola, Pepsi, and Nestlé knowingly polluted the oceans while misleading the public.
The "doomsday" vault got a new, big deposit.