Timers halve SAF blower power use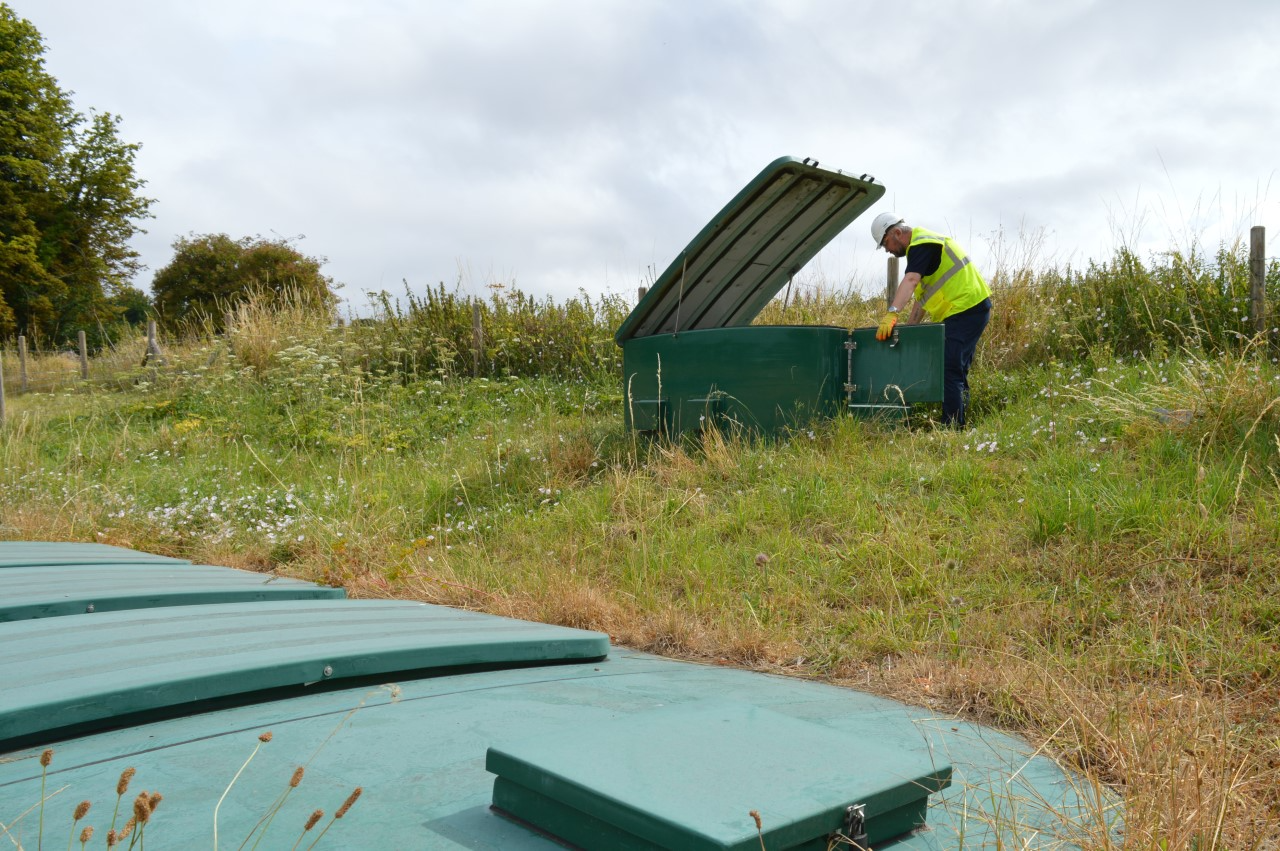 A simple adjustment to blowers on submerged aerated filter (SAF) technology is bringing significant energy reductions in wastewater treatment, writes Andrew Baird, technical director, WCS Environmental Engineering, meaning cost savings for utilities.
The water sector ranks as the fourth most energy intensive industry in the UK, and utilities in England and Wales, striving to reach net zero carbon by 2030, are now focusing intensely on how to save on power.
Making wastewater treatment more energy efficient is key to companies' business strategies. For a water company with over 600 treatment works, around 55% of energy usage is in the treatment of wastewater, with its electricity bills coming in at around £25 million a year – that is before the recent increases.
The water sector's Net Zero 2030 Routemap notes an upward trend in electricity consumption between 2015 and 2019, attributed in part to an increase in water and wastewater treatment driven by rising environmental standards, and more intense rainfall due to climatic changes. Water companies are investing in energy efficiency interventions, with suppliers taking a lead in the development of new technology.
Water recycling specialist WCS Environmental Engineering (WCSEE) has undertaken a five-year study, alongside University of Portsmouth researchers, at Petersfield wastewater treatment works in Hampshire, to enhance process efficiency of its patented Hybrid-SAF technology.
One outcome of the research is the introduction of automated timers to operate the blowers which provide the air for biological treatment processes in WCSEE SAF units. Blowers typically operate 24/7, accounting for more than 90% of the energy used in a SAF unit. They are now timed to pulse air into the process for 15 minute intervals, rather than operate continuously.
Peg timers, similar to those used in central heating systems, are being used as standard with WCSEE's HiPAF treatment plants, and existing WCSEE SAF technology can be easily retrofitted. This will cut the amount of energy consumed by the blowers by up to 50%, addressing the market need for net zero carbon, reducing energy consumption, and cost efficiencies.
From conversations with utilities, WCSEE understands the need to reduce power consumption of SAF units. The introduction of a timer is a very low cost method of power reduction.
While the concept was simple, finding the optimum times to turn blowers on and off, and determining ideal time-lengths, proved more of a challenge. Part of the research involved exploring the impact of turning the blowers off for longer periods, including overnight.
In general, it was found that the HiPAF saw a reduction in dissolved oxygen after 20-30 minutes. This made it possible to set timers to 15 minutes on and 15 minutes off – so, in operation for half the amount of time while still providing effective aeration for reliable treatment. The 15-minute intervals give the added advantage of not exceeding the hourly on-off cycles required by blower manufacturers to maintain guarantees.
This solution, developed through a long-term collaboration with the University of Portsmouth may be a simple fix, but it is supported by five years of research, and a three-year test period.
These studies have already achieved significant energy and cost savings with the introduction of the patented SAF technology to the biological treatment section, known as the biozone. The patented technology employs a submerged moving-bed, fixed-film reactor which can treat wastewater with greater energy efficiency compared to traditional SAFs, in a tighter site footprint whilst meeting environmental compliance.
Now, with such a huge drive towards energy reduction, this successful timer outcome, combined with the unique patended technology at the heart of our Hybrid SAF range, will contribute to the utilities' urgent drive to cut their carbon footprints, deliver cost efficiencies and protect the environment.