Transformative ​Innovation in ​Wastewater ​Treatment ​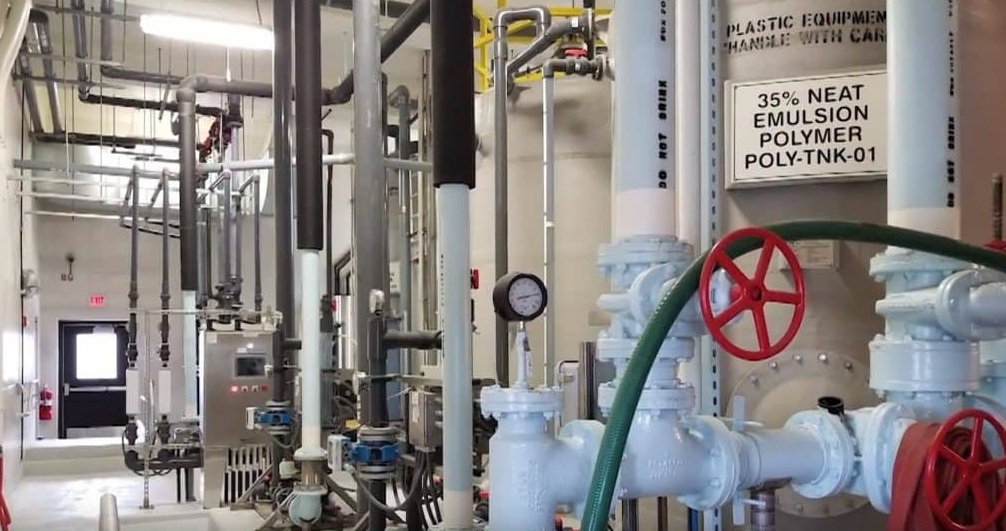 From Lab Scale to Full Scale
By Derk Maat, CEO, SciCorp Biologic
Presenting at World Water-Tech North America, October 29-30 in Los Angeles
The ultimate goal of the wastewater treatment industry in the world facing climate change and global freshwater shortages is to reduce reclaim reuse the precious resources of water with effective transformative innovations.
However, to achieve that goal our wastewater industry must overcome interim challenges with cost-effective solutions for:
Odor control
Biosolids management
Energy consumption
Effluent quality
with cost-effective solutions that work.
SciCorp Biologic with its BIOLOGIC SR2 technology is revolutionizing the wastewater industry with a transformative and innovative technology that is 'reducing the carbon footprint and environmental impact' of every plant where it is being used. The technology is not based on improving the efficiency of tanks pipes filters and pumps but focusses on the bioreactor the core component of the wastewater plant.
The technology modifies and accelerates the behavior and function of "biological floc" the engine of every bioreactor. SciCorp Biologic has developed an organic biological catalyst that curtails odor generation, eliminates the need for hazardous chemical additives, speeds up the hydrolysis of the organic material, reduces biosolids generation and accelerates bioconversion of organic matter to methane.
Effluent quality improves and there is a net reduction in carbon footprint and environmental impact of the facility operation.
SciCorp Biologic with its innovative transformative, groundbreaking, revolutionary technology faced two challenges in its discourse with its potential clients. The first challenge was the credibility of our solution that we offered 'how can one simple additive change the entire behavior and function of a wastewater plant' if its to good to be true it must not be so and the second challenge 'many additives have been tried but none have succeeded'.
The second series of challenges that we faced are the very real operating challenges faced by wastewater facility managers namely
Odor complaints
Regulatory pressure
Elimination or restriction of biosolids disposal options due to environmental impact of odors etc
Increased organic overloading of treatment facilities
Prohibitive capital cost intensive plant expansions
Renewal of aging infrastructure
High operating costs associated with rising cost of energy
Cost of using hazardous chemicals to improve odor control and plant performance
Kansas City , Louisville and Hyperion (Los Angeles), Bongard Cheese , representing small to medium to large size municipal and industrial plants all faced one or more of the above-listed challenges.
It has been our experience that plant managers faced with external (public and regulatory demands) and internal (cost and performance) pressures are increasingly looking for innovative cost-cutting solutions.
SciCorp Biologic, with its team of experienced wastewater engineers, has focused on becoming solution providers addressing the root causes of issues and operating challenges presented.
For Bongards, a cheese plant it was odor control and sludge accumulation.
For Kansas City it was biosolids disposal rejection due to intensive odors being generated at a landfill from biosolids dumping.
For Louisville it has been biosolids overload, limitation of disposal options due to odor impacts of biosolids at the landfill, and plant operating issues.
For Hyperion, it is finding alternatives to expensive corrosive hazardous chemicals, enhance performance and provide odor control in primary clarifiers, improve performance of sludge digesters, and to increase biogas production which is being used as the energy source for power generation.
In each case SciCorp Biologic provided an engineered technical solution utilizing its innovative bio catalyst to provide solutions for expressed needs of facility managers.
The SciCorp Biologic approach includes lab verification of predicted performance of the technology, comparative analysis of before and after results with representative case histories examples and innovative demonstration of the technology at full scale on a shared risk basis with clients.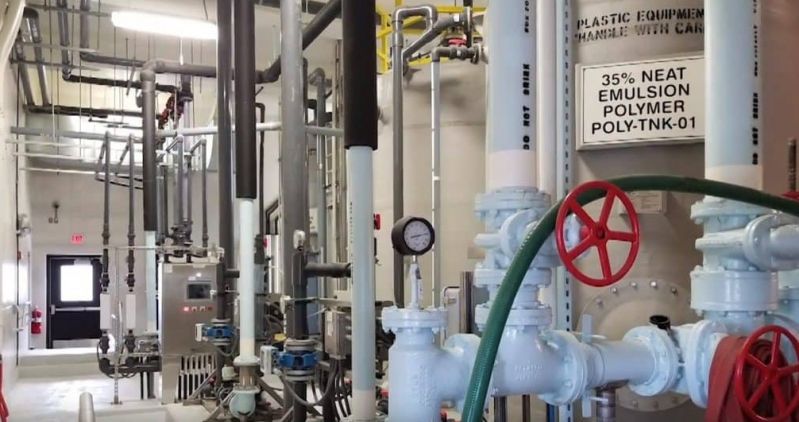 The results of this approach have been 'amazing' in each application.
For Bongards a cheese plant odors were eliminated in 3 days, accumulated sludge in lagoons was auto digested in 3 months, energy consumption for aeration was cut by one third and a major capital expense was averted.
For Kansas City biosolids were sent to landfills 'odor free' with no disposal restriction, odor complaints at the treatment plant were eliminated and biosolids generation for disposal was cut by 25%.
For Louisville offsite plant odor complaints were eliminated, biosolids generation rates were cut by 15-20%, landfill acceptance of biosolids cake was restored and increased volumes were being accepted due to elimination of odor. Plant performance improved, energy use decreased, and biogas digester gas production increased.
In Hyperion lab scale testing confirmed replacement of hazardous corrosive chemicals by SciCorp BIOLOGIC SR2. Production of cleaner and larger volumes of biogas was confirmed. These results are now setting the stage for full scale demonstration of the technology.
From lab scale to full scale the results are the same.
We can conclude that when plants are faced with challenges herein identified that SciCorp Biologic has engineered and provided value-based cost reducing solutions that will in fact reduce carbon footprint and environmental impact of wastewater treatment.
In each case success has been driven by a collaborative approach between SciCorp and plant personnel to identify, address, implement, and monitor data-driven solutions that have made a difference and are producing the basis for revolutionary transformation of the challenges faced in the wastewater industry.
The mission of SciCorp Biologic is to make every facility manager 'a successful innovation champion' by reducing their plant carbon footprint and environmental impact and moving towards full reclamation and reuse of treated plant effluent.
The opportunity exists to implement this approach in the simplest latrine septic tank and lagoon to the most sophisticated water reclamation and reuse facilities revolutionizing performance, capacity, expected outcomes and increasing the potential for effluent recycling and reuse for irrigation and tertiary treatment of plant effluents for domestic reuse.
Scale-up of the technology is not a factor- from a few drops in a latrine to thousands of liters per day for treatment of sewage from mega urban metropolises- the results are the same.
SciCorp Biologic is now active in 21 countries and have engaged a major waste management company as an active user of the technology and as a distributor of the technology to their many municipal and industrial clients operating wastewater plants that generate solid waste and biosolids for disposal.
At World Water-Tech North America, Derk Maat , President & CEO, SciCorp Biologic will present his case study: Biologic SR2 technology improves wastewater treatment plant performance, eliminates odor, reduces sludge and energy consumption.