Commentary: Singapore's Water Story Underscores the Value of Preparedness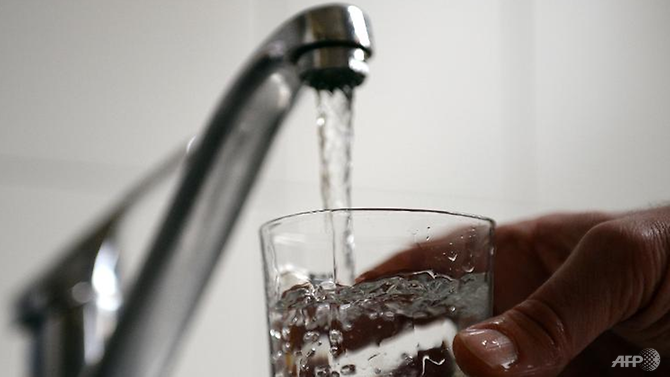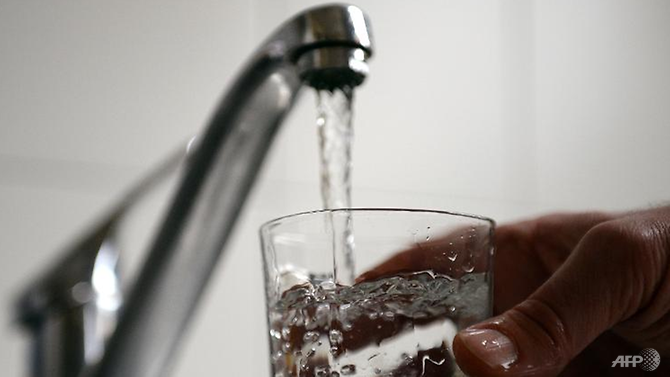 Cecilia Tortajada
CHANNEL NEWS ASIA | June 29, 2018
SINGAPORE: Singapore's water supply has come under the spotlight this week, following comments from Malaysian Prime Minister Mahathir Mohamad that his government needs to discuss with Singapore the price at which water is being sold.
For years, dry spells in Johor and difference of opinions between Singapore and Malaysia, have raised periodic concerns about the nation's water resources among people in Singapore.
A handful also do not rule out the possibility of water rationing, even though the last time water rationing in the country was actually carried out was in the 1960s.
In 1995, in an unusual campaign that lasted six days, an islandwide water rationing exercise was conducted involving 30,000 households.
During this period, the water supply was interrupted for 14 hours on each day. The objective was to remind Singaporeans, especially youths, about the importance of water.
How has the Singapore situation changed since then?
GREATER DEMAND BUT INCREASED CAPACITY FOR WATER COLLECTION
Since 1965 when Singapore became independent, the country has reinvented itself many times while amassing more water resources.
It has increased its size by about 25 per cent through land reclamation; but has developed 17 reservoirs from the three in 1965. The land area from which it is possible to collect water has increased to more than 67 per cent from 11 per cent.
Singapore has become the leading country in producing reused water with NEWater covering up to 40 per cent of daily demand. Desalination produces up to 25 per cent of daily requirements.
Singapore has also invested, and continues investing, in research and development, education and training when it comes to water. It also has one of the most efficient water utilities in the world – so much such that the Public Utilities Board (PUB) is better known as Singapore's national water agency.
On the demand side, water prices were adjusted in 2017 after 17 years to much public ruckus.
Yet, under the new pricing scheme effected in two phases over 2017 and 2018, potable water tariffs will increase by only S$0.04 per cubic metre compared to 2016's prices for consumption of 40 cubic metres or less of water each month and S$0.12 per cubic metre if consumption is more than 40 cubic metres, on top of increases to the water conservation tax.
Meanwhile, support for one- and two-room HDB flats in the form of vouchers has increased.
With the objective to conserve and reduce water use, PUB has also developed efficiency measures for several sectors.
Those of us living in Singapore have to give more credit to PUB for its performance for the last several decades, where it has made our lives more secure as we have access to clean water on a permanent basis.
Sometimes the issue might ironically be one of too much water, where torrential rains have threatened to flood places in Singapore – including MRT tunnels – but efforts to address flooding risks and enhance drainage infrastructure have been underway.
IMPORTANCE OF WATER CONSERVATION
Even though there is no threat of water rationing as yet, it is essential for Singapore residents, businesses and industrial sectors to realise the importance of water conservation.
There are imponderables such as climate change that are affecting the entire world. In Southeast Asia, the region has been hit by more frequent and intense floods in recent decades.
In Singapore, more robust water sources that do not depend on the climate have been springing up. There are now five NEWater plants and three desalination plants, of which one was opened just this week. There is one more under construction and a final one at the planning stage.
However, no system is perfect. What is the Achilles' heel in the case of Singapore's water supply? Climate change? The water supply from Johor? Public inertia to water waste? It is all of the above.
Between 2014 and 2015, water consumption in Singapore increased from 150 to 151 litres per person per day. One litre may not seem like much, but this translates into an additional 150 million litres of water consumed a month.
If it still sounds insignificant, consider how much more electricity needed to treat and distribute water has been consumed.
Energy to treat water varies from about 0.2 kWh per cubic metres for water from local catchments or Johor, to 1.0 kWh per cubic metres for NEWater, and 3.6 kWh per cubic metres for desalination. Saving water means saving energy as well.
Thankfully water consumption in Singapore has since decreased to 148 litres per person each day in 2016 and 143 litres in 2017.
While some have attributed the decrease in water consumption to the increase in water prices, does this mean that the price of water should increase every year, as it is the case with electricity, for people to be more conscious of its use? Surely, we can all modify habits without the need for a stick?
Others have pointed to PUB's development of a "smart shower programme" to study the effect of shower devices that tell people about how much water they have consumed and measure how much water is subsequently used.
But if we depend on a device to decide how much water to use, are we relegating our sense of responsibility to devices?
As is the case every year, I have just been interviewed by students interested in water conservation and how to make this a sustainable practice among their families and youths their age. These intelligent, forward-looking students from Catholic Junior College and Raffles Institute had worked on initiatives that are not only commendable but should also be examined by authorities to see how they can be implemented and scaled up.
More also can be done to understand at what point a young person, who is aware of the importance of water conservation and other similar ethical behaviours when it comes to the environment, forgets what they have internalise.
It could pave the way for more inclusive, long-term educational programmes that ingrains an environmentally conscious attitude into the minds of our young.
This way, waste of water and energy, food waste and littering could be a problem of the past. And Singapore's water Achilles' heel would be less vulnerable.
Cecilia Tortajada is senior research fellow at the Institute of Water Policy, Lee Kuan Yew School of Public Policy, and Editor-in-Chief, International Journal of Water Resources Development.
This article was first published by CHANNEL NEWS ASIA, June 29, 2018.