Potable Water Quality - Indonesia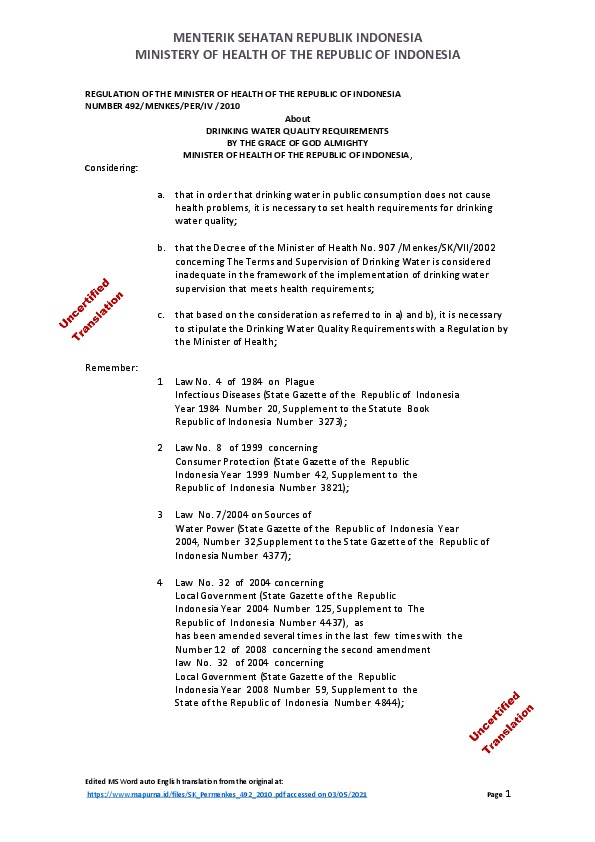 I'm sharing a couple of my own ( uncertified ) English translations of potable / drinking water quality regulations from the Republic of Indonesia and a comparison with Class 1 environmental water quality which may be suitable for potable use after treatment. Links to the Indonesian references are provided but the originals are scanned pdf files which are not text searchable.
Please feel free to message me with comments or questions or requests for more details. Also, I'd be very happy to hear from you if you'd like to help get these translations certified.
Shared under Creative Commons licence (cc).