Net Zero Carbon Conversation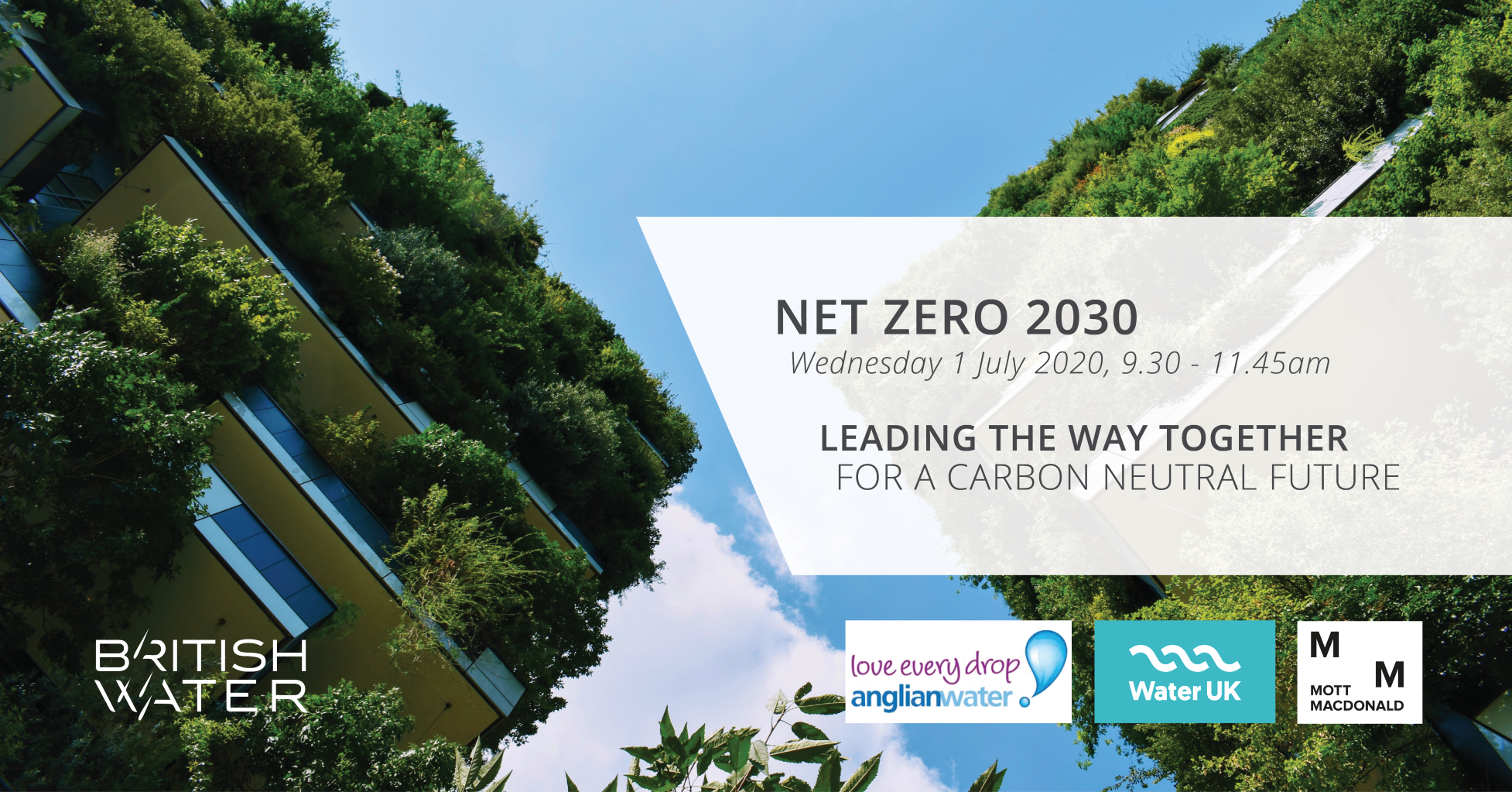 The UK water industry is leading the way by committing to a net zero carbon future by 2030 as part of the industry's Public Interest Commitment (PIC) published in April 2019. In collaboration with Anglian Water, Mott MacDonald and Water UK, British Water will be hosting a series of events that will promote the possible avenues the UK water sector could take to achieve a net zero future.

Complementing the work done by industry leaders, our first event will identify areas of potential research which will inform the national action plan. Bringing together the supply community, this event will also explore the challenges and potential solutions that will enable the water industry to deliver this roadmap on time.

This launch event will be chaired by David Riley, Head of Carbon Neutrality at Anglian Water and Chair of Water UK's Carbon Working Group. We will hear from Samuel Larsen, Programme Lead at Water UK, about the proposed route map for the sector and from Maria Manidaki, Water Investment Planning Advisor, Mott MacDonald on the various methods available.