Our Ocean Conference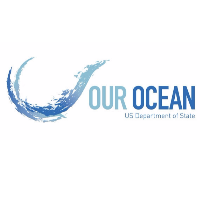 On October 5 and 6, 2015, Chile will host the second "Our Ocean" conference (Our Ocean/Nuestro Oceano – Chile 2015) at the Sheraton Miramar Hotel in the Region of Valparaiso.
More than 400 leaders from government, academia, and civil society who are committed to protecting the ocean will participate, including Secretary of State of the United States John Kerry, and Prince Albert of Monaco. Marco Simeoni, President of the Race for Water Foundation will have the chance to present the Foundation, the first results of the Race for Water Odyssey as well as the solutions focused approach.
"We don't want empty speeches. We want voluntary commitments to concretely protect biodiversity," assured the Minister of Foreign Affairs, Heraldo Muñoz.
The goal is to find solutions to deal with illegal fishing, marine plastic pollution, ocean acidification and its relation to climate change. Moreover, the conference seeks to encourage the creation of marine protected areas as a tool to protect the marine ecosystem.