World Oceans Day 2015: Ocean and Climate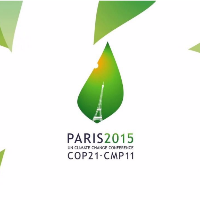 As the main lungs of the planet, the ocean is at the heart of the global climate system. World Oceans Day is celebrated each year in order to recall the importance of the ocean in our daily lives. This year, the Intergovernmental Oceanographic Commission (IOC-UNESCO) will organize, with many partners, a full day dedicated to the ocean's role in the climate system, ahead of the negotiations to take place during COP21. The programme will include scientific workshops, round tables, exhibitions and a UNESCO Open Campus for young people.

The aim is to bring together scientists, political decision-makers, civil society and youth in order to draw up recommendations linked to the ocean which will help mitigate climate change and its socio-economic impact. At the end of the day, these recommendations will be sent to the Heads of State, members of government, United Nations representatives and decision-makers present at the closing ceremony.