World Water Tech - North America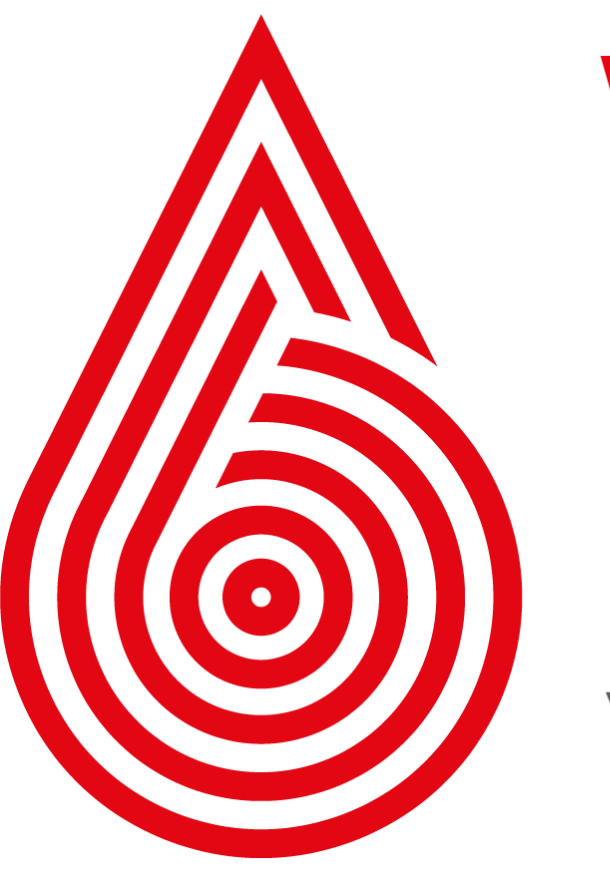 The World Water Tech North America Summit is going virtual! Join us live online on October 21-22, 2020 for 1-1 meetings, interactive group discussions, start-up pitches and critical intelligence from industry leaders on how our industry is emerging from the current crisis.



Our expert speaking faculty will present live, before hosting virtual roundtables on new technologies and strategies to achieve more secure, resilient, and sustainable water and wastewater system.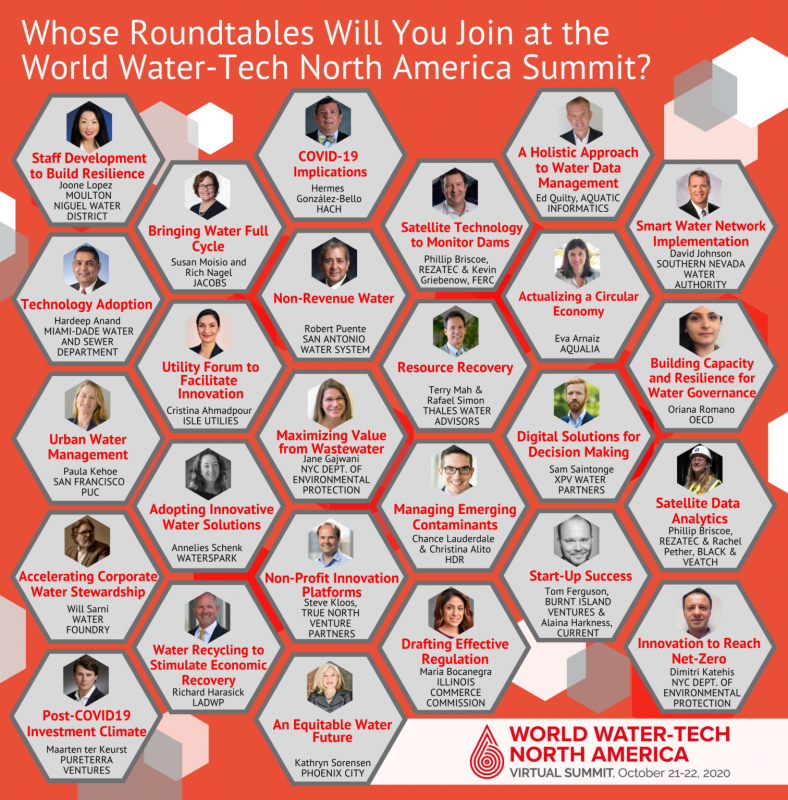 Wednesday October 21, 2020
8:00
Welcome Remarks from Rethink Events
8:05
Keynote – Prioritizing the Use of 10 Trillion Gallons of Water
Speaker:
Brenda Burman, Commissioner , UNITED STATES BUREAU OF RECLAMATION
8:15
CEO Forum - Challenges, Opportunities and Change
In the wake of the Covid-19 crisis, how is the water sector building flexibility into its systems to boost resilience and ensure security of supply? What could the next six months look like?
How are utilities embracing new ways of working, including remote working, and what has the impact been on day-to-day operations? How has the relationship with technology providers changed?
Which regulatory drivers are most successful in supporting utilities and industrial water users to deploy advanced technologies?
Has the uncertainty of 2020 accelerated the trend toward privatization in the US water sector? How might the industry evolve over the coming 5-10 years and what risks and opportunities will it face?
Session Chair:
David Henderson, Managing Partner, XPV WATER PARTNERS
Speakers:
Hermes Gonzalez, President , HACH
Mami Hara, General Manager , SEATTLE PUBLIC UTILITIES
Jeffrey Kightlinger, General Manager , METROPOLITAN WATER DISTRICT OF SOUTHERN CALIFORNIA
Colleen Arnold, President, AQUA
9:00
Fireside Chat – Cybersecurity: Tackling an Emerging Threat
How has the increase in remote working impacted the risk of cyber-attacks on the water sector?
What role does regulatory oversight have in accelerating the pace of adoption for cyber hygiene measures?
9:20
Networking Break
9.30
Join Your Choice of Two Themed Tracks
TRACK ONE: ASSET OPTIMIZATION
Read more
TRACK TWO: ENERGY EFFICIENCY
Read more
10:30
Virtual Roundtable Discussion Groups
Drill down into specific topics and share your insight and expertise with a small group of delegates.
11:00
Keynote - Investing in Essential Workers: The Future of Water and Wastewater Services
Speaker:
Andrew Wheeler , Administrator , EPA
11:10
Networking Break
11:30
One Water Resilience - Prepare, Respond and Recover
This session will highlight successful strategies and powerful real-world examples of One Water management in practice.
How are utilities rethinking their operations to deliver reliable, holistic, and resilient water systems?
What results have early adopters seen from implementing a One Water approach?
Session Chair:
Hardeep Anand, Deputy Director – Capital Improvement & Regulatory Compliance , MIAMI-DADE WATER AND SEWER DEPARTMENT
Speakers:
Cindy Wallis-Lage, President – Global Water Business , BLACK AND VEATCH
Tony Parrott, Executive Director, LOUISVILLE METROPOLITAN SEWER DISTRICT
Joone Lopez, General Manager , MOULTON NIGUEL WATER DISTRICT
Eva Arnaiz, Country Manager USA , AQUALIA
Robert Puente, President & CEO , SAN ANTONIO WATER SYSTEM
12:15
End of Day One
Thursday October 22, 2020
8:00
Welcome Remarks – Rethink Events
8:05
Keynote – Smart Investments in Clean Water and Sanitation
Speaker:
Jennifer Sara, Global Director – Water Global Practice, WORLD BANK
8:15
Keynote – Water & Energy: An Intensifying Interdependence
Speaker:
Kenneth Wagner, Secretary of Energy & Environment , STATE OF OKLAHOMA
8:25
Industrial Forum - Investing in Efficiency, Resiliency and Sustainability
How are the F&B and apparel industries tackling their water usage as part of their sustainability strategies? Which technologies offer the greatest opportunity to improve efficiency and reduce unnecessary waste? How can adoption of these technologies be accelerated?
With supply chains crossing multiple geographies and differing regulatory systems, how are industrial water users working with local technology partners, universities, and authorities to drive innovation at every stage of production?
Speakers:
Andre Fourie, Global Director Water Sustainability , AB INBEV
Andre Bertolotti , Head of Global Sustainable Research and Data , BLACKROCK
Will Sarni, Founder , WATER FOUNDRY
9:10
Fireside Chat – Agricultural Water Stewardship: Dynamic Watershed Management
How are agricultural water users driving efficiency to tackle limited and uncertain water supplies?
How are rural water districts incentivizing farmers to minimize water use and recharge groundwater supplies?
9:30
Networking Break
9:45
Join Your Choice of Two Themed Tracks
TRACK ONE: DIGITAL TRANSFORMATION
Read more
TRACK TWO: REUSE AND DESALINATION
Read more
10:45
Virtual Roundtable Discussion Groups
Drill down into specific topics and share your insight and expertise with a small group of delegates.
11:15
Networking Break
11:30
Water Quality: Protecting Public Health
Over 21 million people across the US are impacted by poor water quality. How can a problem of this scale be addressed?
Which technologies are demonstrating a cost-effective means to improve water quality and move away from a reliance on import water?
How significant are the challenges presented by PFAS? How are utilities investing in the fight against forever chemicals?
Session Chair:
Newsha Ajami, Director of Urban Water Policy , STANFORD UNIVERSITY
Speakers:
Jorianne Jernberg, Director – WIFIA Program , EPA
Kathryn Sorensen, Director of Water Services , PHOENIX CITY
Will Pickering, Executive Director , PITTSBURGH WATER AND SEWER AUTHORITY
Tim Thomure, Director, TUCSON WATER
12:10
End of Day Two