Removing 1,4 Dioxane at Residential Level RE: Long Island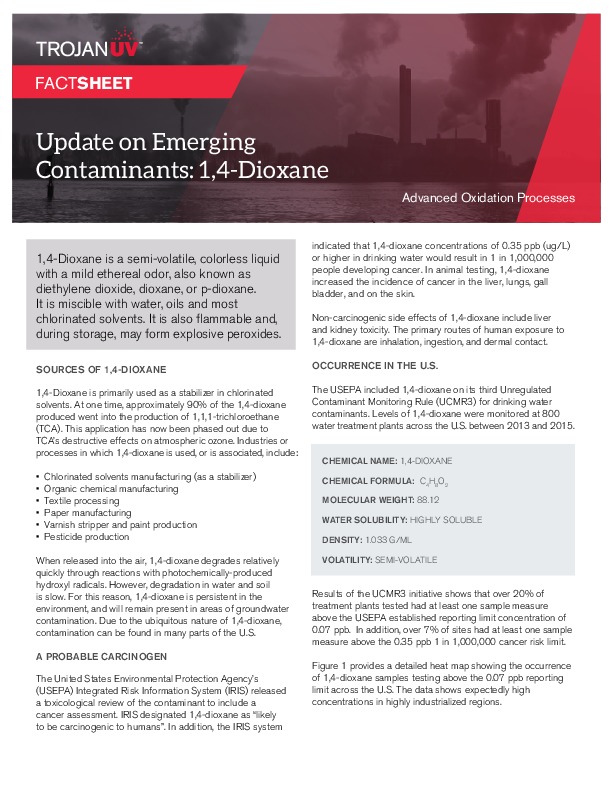 1,4 dioxane, identified by the EPA as a "likely human carcinogen", has been found in extremely high levels in the Long Island area. (Please see http://www.nswcawater.org/facts-about-14-dioxane/ for reference).
Currently, there are no certified residential-level treatment technologies available to remove 1,4 dioxane from water supply.
Based on the preliminary research I've done so far:
1,4 dioxane removal is only only available/safe at the industrial level, where WTPs are mainly using UV + hydrogen peroxide or ozone technologies
Granulated Activated Carbon filters and UV lamps safely installed at the supply point for households, has a removal rate >50%
Boiling water with 1,4 dioxane may increase the concentration of the chemical
Installing ozone technologies at the household level are still not deemed safe
My question to the experts in our community:
What are the safest & most effective technology options for removing 1,4 dioxane at the household level?
I am asking on behalf of the families (including my own) who are relying on bottled water as their drinking water source.