Water project Uganda how to get support for this initiative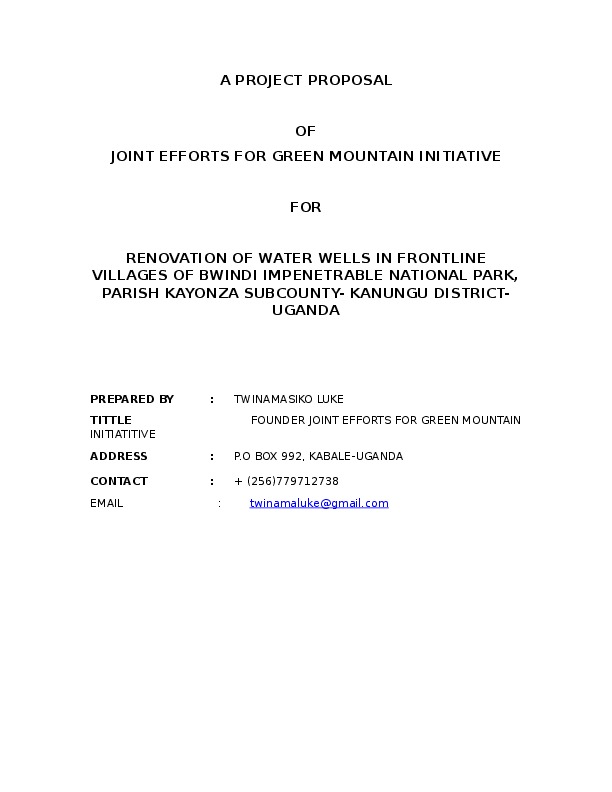 Hi all,
I am trying to help to find assistance to rejuvenate the wells in frontline villages of Bwindi impenetrable national park Kanungu district in Uganda via education on the importance of maintaining remaining water resources.
Your feedback on the best way to get funding for the project to start is much appreciated.
See attached project plan.
All suggestions welcome to help Luke and this important project!
Thank you.