Water utilization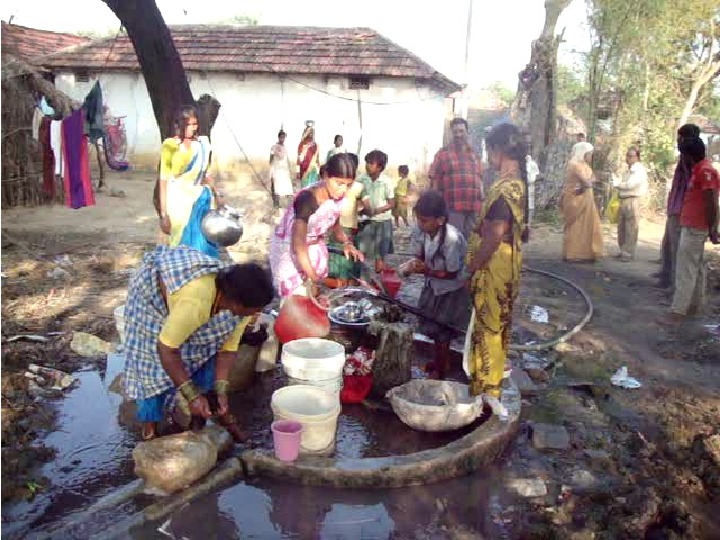 In the villages of Medak, district of the South Indian state of Telangana, where we work, there bore well water is wasted since the water is constantly running (See slide in the attachment). This results in water stagnation and huge watre wastage.
What amount of water could be saved by diverting the bore well water to cisterns with taps?
Could you help with the estimation? What is the approximate amount of water lost per hour if allowed to run from a bore well outlet unchecked?