Peter Petersen talks about his vision to start a CoP on TWN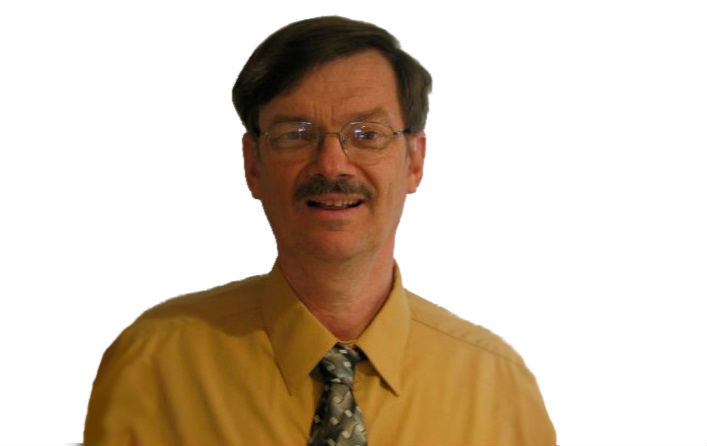 The Water Network had the pleasure of talking with Peter E. Petersen, the founder of the Wastewater/Water Treatment Plant Operations & Maintenance group on LinkedIn. He told us his inspiring story, that should be motivation to all of us - follow your dreams, despite the obstacles.
Peter told us his life story, why he got motivated to become a water treatment operator and how he overcame the challenges in his life.
Moreover, he talks about his love and dedication to his work and his will to share knowledge in the most effective and convenient way, therefore explaining why he decided to move the Social Media Group to The Water Network's Water Treatment Plant Operators Community.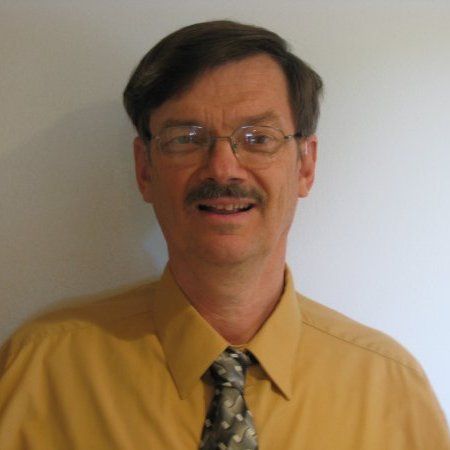 Q1: Thank you for agreeing to talk to us and share your knowledge and experience about WTP operations with our readers, Peter.
Please tell TWN members more about and your career growth.
I would like to take a few moments to share my challenges and achievements throughout my career. At the time of birth, I did not breathe right away, which resulted in brain injury.
At the age of 4, a pediatrician told my parents that I, their first child, should be put into an institution for life because I would be totally hopeless. This traumatic news caused them to keep me and treat me as a normal child of the family rather than institutionalize me.
As a child, I was happy, hyperactive, confused, and, had no speech or language comprehension. However, before my parents knew I had a hearing impairment, I had taught myself to read lips. It was a challenge for both my parents and teachers to teach me to learn how to speak.
Lip reading was reinforced in school. I appreciate their patience as I slowly mastered the various things that were set before me and persevered towards overcoming my disabilities.
My parents worked with me, and spent many hours teaching me the everyday things step by step, and learning the basics in school. Even though it took me longer to learn things, my parents always expected me to do it. Although my progress was slow, I gained momentum as the years went by. Because of my strong drive to maintain a high academic ranking, I have earned two bachelor degrees: chemistry and metallurgical engineering with minor in geology.

Q2: What inspired you to select a water treatment operator's work? How was the journey so far?
While I was seeking work in the chemistry field, I ended up working in various quality control-related manufacturing environments for many years. While I was working for an analytical service laboratory, which did metallurgical and environmental testing, I discovered my passion for water and wastewater treatment.
As I made a career change later in life, I returned to school and earned an additional degree in Environmental and Pollution Control (Water Quality). Currently, I am Wisconsin DNR certified in two different areas: wastewater and municipal water supply. I have over 10 years of combined experience in these areas, and have worked in various industrial treatment and municipal treatment plants.
Since 2005, I have been very active with numerous water and wastewater professional organizations, and been keeping current with the state-of-art on the technology and with government environmental standards.
Some of the activities that I have done for these water and wastewater professional organizations are:
published an article for Water Environment Federation magazine,
co-authored wastewater standards for American Water Works, which were published,
served as reviewer on a number of publications of various water and wastewater topics for Water Environment Federation (WEF).
I also serve on the Steering Committee for Midwest Water Analysts Association, where I assist in recruiting potential speakers with water related, water quality related, and/or laboratory related topics. I am also the scientific instrument donation coordinator where I started this program from ground up and developed a system whereby industries and larger universities who wish to donate their equipment could provide them to smaller colleges and high schools.
The local section of which I am a part hopes that the availability of donated instruments would encourage schools to expand or initiate active science programs. My efforts have made their way into the national quarterly newsletter, bringing me a sense of personal satisfaction and our institution the items it needs to help students succeed.
In short, I bring my experience from technical and scientific training into the water and wastewater fields.
Q3: What are the challenges you faced due to your disabilities and how did you overcome them?
After I graduated from a technical college in Environmental and Pollution Control and started looking for a job, I encountered several obstacles due to my disabilities. Some of the major concerns that the treatment plants had were:
liability if something should happen while I was in the plant and needed to be reached with a walkie talkie to either report a problem or fix the problem,
lack of available modern technology which could be used in a treatment plant,
water and wastewater positions are for people without disabilities.
Today, there are many accommodations available depending on the types of disability. Since I have been working in a large local municipal drinking water treatment plant, I have encountered similar obstacles. However, they have made accommodations such as a captioned type phone. Most people are not accustomed to working with someone who is hearing impaired, and it is my responsibility to educate them on how to effectively communicate with me.
Some people are aware that they have to look at me in face-to-face communication. As much I try to do the different tests that this plant does daily, I often find myself overwhelmed and confused as I am watching someone training me and trying to take notes at the same time., I consolidated various lab and online monitoring equipment operating procedures from various computer files, and manufacturer's operating manuals, and organize them to ensure that they are reading accurately and that their performance are in compliance with the state and federal drinking water regulatory requirements.
Some people learn by watching and listening as someone demonstrates the different test procedures to them while they take notes. Others learn by reading and following the test procedures as someone demonstrates them. With my hearing disability, I learn best when I read and follow through the test procedures.
An example of how they met my needs is that they allowed me to have extra time for training. In the meantime, I took the initiative to write the manual. The combination of the lab testing procedures and monitoring equipment operating procedures can be used as a training manual for new employees.
In the last twenty to twenty-five years of my life, my hearing loss has become more profound to the point where I could no longer use a regular phone, and had to rely heavily on a captioned type phone and other modern technologies to communicate with other people when face-to-face communication was not possible, as I still depend on lip reading. In the last few years, I have been wearing bilateral cochlear implant hearing aids, which helped me hear the surrounding environment better.

Q4: What motivated you to start a social media group for WTP operators?
While I was looking for a job in the water and/or wastewater field, I set up my LinkedIn profile to increase my exposure to the marketplace. Meanwhile, I thought I could set up two LinkedIn groups for anyone in the operations and maintenance side and chemistry side of the water and wastewater to interact with each other.
Wastewater/Water Treatment Plant Operations and Maintenance group is dedicated to establish a network of wastewater/water professionals, to develop an open communication in exchanging information, troubleshooting tips, and ideas on all aspects of the operations and maintenance of the treatment plants. We welcome operators, professionals, and vendors to this group.
With the increased demand for water and the increased shortage of available water for people, agriculture, and manufacturing consumption, we have to open opportunities for anyone, including those with disabilities, willing to take on the challenges of providing solutions.
Water chemist (water quality) group is dedicated to chemists or technicians who are working in the water treatment plants and offers the opportunity to share experience with water quality issues, analytical instrumentation issues, and laboratory tips or issues.

Q5: Do you think The Water Network is the best knowledge exchange platform for water professionals? How can this platform help WTP operators?
After several years, I decided that these groups had reached their limit in exchanging information. My objective was to foster knowledge sharing amongst peers that could help us do our jobs better and to share experiences with younger professionals.
In the beginning, when I set up these groups, it was a great way for students and people who are entering the field to get themselves exposed to others in the field as a means of networking or exchanging information. Our groups have great potential but do not seem to be fulfilling the values that were envisioned.
Partly since the current LinkedIn groups, by design, have no content, Q&A, or workgroups, I have found a more professional home for the professional plant operators and water chemists within the group that I think will enable us all to get greater value. With the transition to the Work Network by AquaSPE, these groups will be able to do more. I want to focus more on the science aspect of water and wastewater rather than plant operations that I started 5 years ago.
Q6: What do you expect from this new WTP Operators Community?
I expect more knowledge sharing in form of QandA and structural way to store all the information which can be used by all professionals – entry level as well the experience people.

Q7: Being a water treatment operator is not a popular choice for a profession. How would you inspire young people go in that direction?
The thought that I would like to pass on is that if you have a passion for maintaining water quality, have some science background don't let the obstacles discourage you. As I have found , through perseverance and dedication you can achieve whatever you want.