Innovation successes highlighted at water sector briefing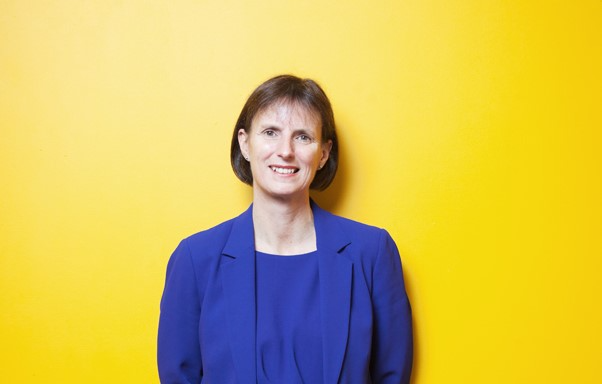 An innovation accelerator hub to drive transformation within the water sector can be a game-changer, a British Water industry briefing heard.
Heidi Mottram, chief executive, Northumbrian Water, outlined plans for the UK Water Sector Innovation Centre of Excellence at the trade association's Insight Briefing, held on 21 May 2021, which focused on innovation.
The virtual hub, one of 11 winning entries set to receive funding from the first round of Ofwat's Innovation in Water Challenge (IWC), is a partnership between several water companies, including Northumbrian Water, and will promote collaboration in and beyond the water sector.
Mottram told attendees, who included suppliers and utilities: "There is huge talent in the water sector, both in companies and the supply chain. I feel very confident that together, working in partnership, we can help improve performance for customers, our community and the environment."
Stressing the importance of supply chain input to the development of the Centre of Excellence, she said: "We're interested in ideas on how to make the platform work, so we can build it in a way that works for everyone - the supply chain is critical. We want this to be an absolute game changer in terms of culture."
Mottram also discussed Northumbrian Water's open innovation policy, the achievements of its unique innovation festival and its approach to supplier engagement.
She said: "The open and collaborative approach we adopt for innovation is really critical to the way we work with our framework partners in our day-to-day working. I'm really proud of how we've engaged with them in finding efficient options for delivery of capital projects, by building strong collaborative partnerships, sharing skills and delivering smarter solutions."
The briefing also heard from John Russell, senior director of strategy and planning, Ofwat, who gave further updates on the regulator's £200 million innovation fund, highlighting first-round winners of the IWC, and outlining the Water Breakthrough Challenge, which closed to entries on 3 June 2021. Both challenges are being run by Nesta Challenges, with Arup and Isle Utilities also delivery partners.
Russell said the innovation fund was not only about new technology but also non-technological innovations, such as the use of systems, processes, people and commercial arrangements.
Going on to speak about the wider aims of the fund, he said: "We want to see things that are as much about the architecture of innovation. How do you culturally encourage innovation within the sector?
"Another theme is scalability and deployability. We are as much interested in ideas about how you take innovation that may have already been tested and actually role it out at scale across the sector."
Russell added that for future competition rounds, Ofwat would be looking at how it can provide stronger incentives for supply chain companies to pitch their ideas.
"We are thinking hard about how we can provide more of an opportunity for third party innovators to interact with companies on specific challenges," he said,
Discussions during the briefing also covered Ofwat's Price Review 2024 (PR24), funding for green investment and utilities' water efficiency programmes.
British Water's Insight Briefings were launched to give water sector companies of all sizes the opportunity to hear updates, share views and ask questions about key issues affecting the industry. Chaired by British Water chief executive Lila Thompson, the video meetings take place monthly, are free to attend and open to members and non-members.
The next event takes place on 25 June 2021. Register at British Water's website: https://www.britishwater.co.uk/2021-insight-briefings-session-6.aspx