My First Month in Odisha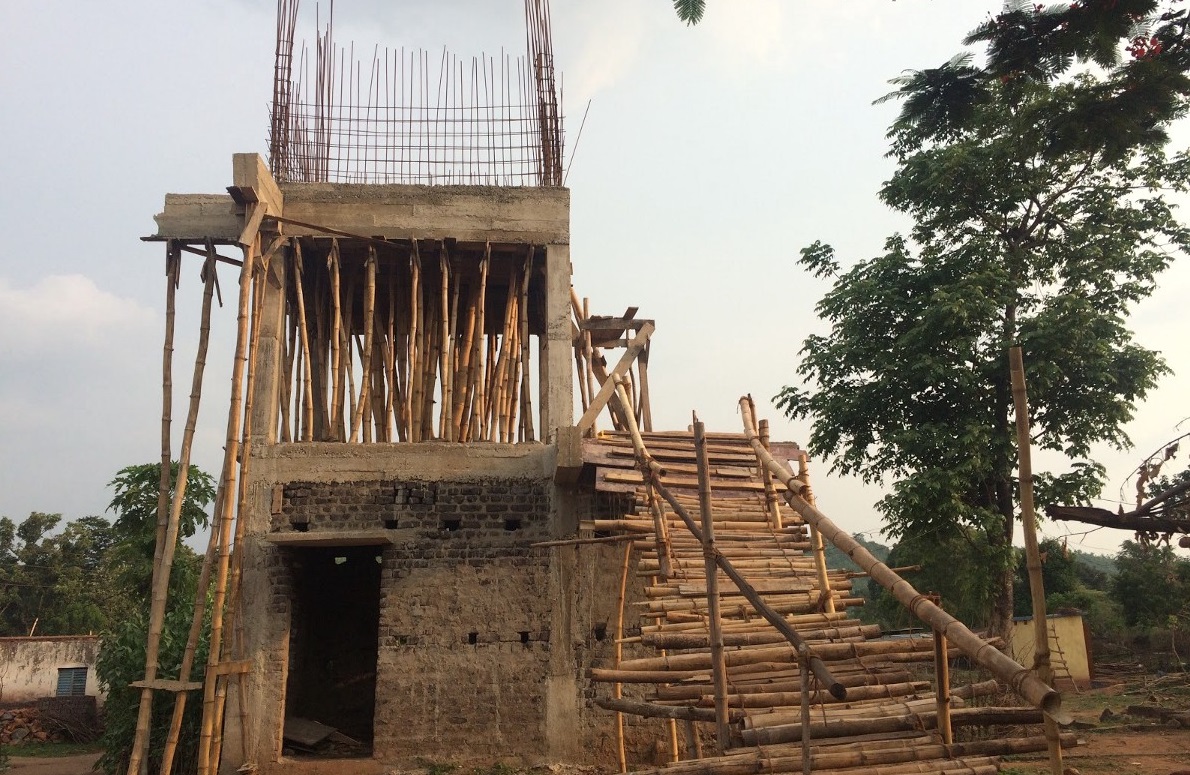 It has now been a month since I arrived in Odisha, India to work with Gram Vikas on a new AguaClara project. By the end of August, the village of Lahanda will be home to a pilot Chemical Dose Controller system. Our first step was to visit the district of Keonjhar to see the progress of Lahanda's water tank.
From the capital city of Bhubaneswar, we went on a 7 hour train ride to the village. While it was quite long, the train offered stunning landscapes from every viewing point. The area was lush green for the most part, with many crops and animals scattered throughout. At one point, we even came across beautiful mountains that painted the skyline.
The mountainous terrain captured on the train ride to and from Lahanda.
When we finally arrived in Keonjhar, we headed straight to the village to see construction progress of the water tank. Once completed, the water tank will also house the AguaClara Chemical Dose Controller (CDC) system. The project manager, civil engineer, and other Gram Vikas staff and village members walked us through the site, pointing out the eventual location of the CDC system and the constructed wells that will serve as the water source. Lahanda's water tank is expected to be completed by the end of July.
Lahanda's future water tank that will house the Chemical Dose Controller.
Gram Vikas's civil engineer, Sobhagya, in Keonjhar walking up the bamboo steps to show the progress on water tank construction.
The next day, we met with Gram Vikas staff to give them a brief overview of the CDC system. This way, they can start familiarizing themselves with the disinfection technology and facilitate conversations with the village about the operator selection process and community education programs.
Once the presentation was complete, everyone seemed to become excited by how easy the CDC system was to operate, which was amazing to hear! Hopefully, they can spur the same level of excitement in the community so when the time comes that the village is ready to install the CDC system, everyone will be working together to get the system up and running.
Showing the schematics and the prototype of the CDC system.
The full team that will be collaborating on the CDC project in Lahanda.
After unpacking from a hectic two day visit, I realized that I had left my water bottle back in the village. Hopefully, the last time that I leave Lahanda, I won't leave behind a water bottle; hopefully, I will leave a village that is one step closer to having safe water on tap.
This was first published by Subhani Katugampala on June 5, 2017 on the AguaClara Medium page.