Will Sarni, Founder and CEO at Water Foundry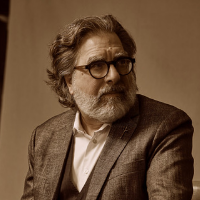 Will is the Founder and CEO of Water Foundry. Previously he was the founder and CEO of DOMANI, a successful sustainability strategy firm which was sold to Deloitte Consulting. At Deloitte he founded the water strategy practice which provided services to US and non-US multinationals on quantifying and mitigating water related risks. Following his career at Deloitte, he founded Water Foundry which continues to work with private sector clients and also innovative water technology startups and early stage growth companies in addressing water scarcity and quality issues.
Publications and Presentations
As an internationally recognized thought leader on water strategy and innovation, Mr. Sarni has authored numerous articles and presented on: the value of water, water technology innovation, digital technologies, and the energy-water-food nexus.
He is the author of six books on water:
• Corporate Water Strategies,
• Water Tech – A Guide to Investment, Innovation and Business Opportunities in the Water Sector, and
• Beyond the Energy – Water – Food Nexus: New Strategies for 21st Century Growth.
• Water Stewardship and Business Value: Creating Abundance from Scarcity" and
• Creating 21st Century Abundance through Public Policy Innovation: Moving Beyond Business as Usual
• Digital Water: New Technologies for a More Resilient, Secure and Equitable Water Future (Sarni, W., Routledge 2019)

Boards
• WetDATA.org, Founder and Chairman
• 10.10.10.org, Project Board Member
• XPRIZE Safe Drinking Water Team 2016, Bold Innovator
• Stockholm World Water Week, Scientific Program Committee
• NOAA's National Integrated Drought Information System (NIDIS), Executive Council
• The Journal of Water Security, Editorial Board
• Climate Bonds Initiative: Nature-Based Solutions for Climate and Water Resilience, Technical Advisor