What are the best methods to treat high salinity of clay soil?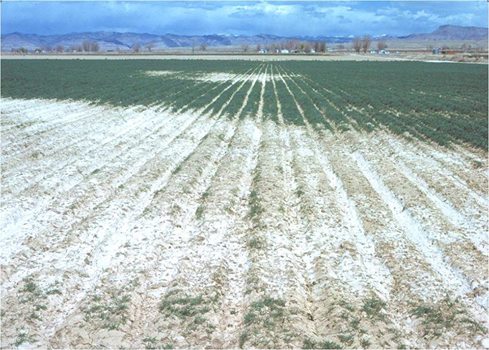 Dear All,
Here in Pakistan we are struggling these days with the salinity of soil problem. The soil types varies from clay to loamy clay and the primary crops grown are rice and sessional vegetable. The irrigation methods adopted are traditional and we know that the over irrigation has rested in this problem. You can see in the picture the severity of the problem.
We are planning to undertake some action research for developing appropriate and location specific soil reclamation technologies to solve this soil salinity problem. Please suggest what are the best methods to treat the saline soil without loosing any crop season.